Portsmouth technology firm delivers for Domino's
California-based owner of over 70 pizza shops picks Unified Office's new VoIP package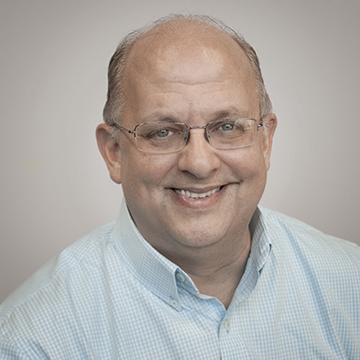 In the quick service industry, every missed call is missed revenue.
That's why MAR Pizza Group, one of Domino's largest franchisees, just signed a contract with Portsmouth-based Unified Office, a provider of cloud-managed communications and virtual office services.
Over 70 Domino's stores in California, Illinois and South Carolina will launch Total Connect Now, Unified Office's reliable VoIP (Voice over IP) phone service that has the ability to redirect calls to other locations, keeping business "in the family," as Unified Office founder and CEO Ray Pasquale puts it.
"The idea is not new, but the application of the idea is," says Pasquale.
That's because Unified Office is also providing real-time business analytics for the Domino's franchisee.
"Each restaurant will have a 46-inch monitor that displays the amount of people calling, the amount of people on hold and how long they've been on hold for," which should be no longer than 15 seconds, says Pasquale.
If that is the case, managers and owners will see the number of abandoned calls and either hire on more staff or create a call center to divert those calls, which can then be rerouted through the point of sale system to the appropriate location, says Pasquale.
"We give them all the tools to capture more revenue, to take appropriate action," says Pasquale. "You wouldn't be with Unified Office unless you wanted to improve your business."
Pasquale, who previously worked for Sonus Networks, building VoIP switches for phone companies, describes Unified Office as a service provider that monitors service 24/7 in its clients' areas and alerts them of potential disruptions ahead of time or in real-time.
In fact, it's Unified Office's customer service that helped it capture the Domino's franchisee.
While undergoing a 90-day test for the Los Angeles location, Pasquale's team called to alert the manager, before the store opened, that there was road construction nearby, interrupting his service and blocking incoming calls. They suggested moving the calls to another Domino's locations two blocks away, keeping the revenue within the company.
When asked how he obtained the Domino's pilot in the first place, Pasquale says it was simply getting discovered through resellers. While he has a sales staff of three, many businesses have long-term relationships with their phone service provider, but MAR was looking for a change and heard about Pasquale's business through a reseller at Sprint who knew Pasquale from Sonus Networks.
Pasquale is currently in talks with other Domino's franchisees.
"Word gets out fast when you make this kind of a difference in a business," he says.
Last month, TMC (Technology Marketing Corporation), a communications and technology trade publication, named Unified Office's Total Connect Now its 2015 Unified Communications Product of the Year.
"We are a New Hampshire company. We are pretty quiet, but we are making big noise now," says Pasquale.