Planet Fitness targets 'dad bods'
Hampton-based franchise passes 10 million-member mark in first quarter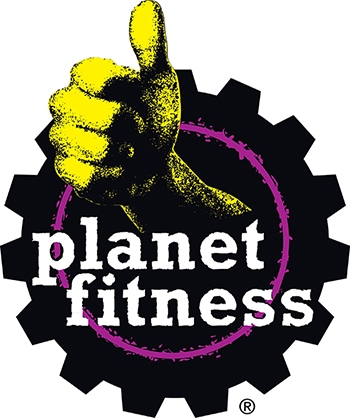 Planet Fitness launched an unusual marketing campaign before Father's Day to promote their trademarked "judgment free zone."
In a press release entitled "Gut Check," the Hampton-based publicly traded fitness chain reported on the results of a member survey on "dad bods."
It turns out that both men and women really aren't striving for those incredible abs. In fact, nine out of 10 men with "dad bods" are happy with their marriage and content with life, and only 40 percent feel judged for having a bit of midlife flab.
Moreover, seven out of 10 women find men with such a physique attractive, because – get this – 78 percent feel that they are "confident in their own skin."
"At Planet Fitness, we want our members to know they will never be judged while working out," said Jessica Correa, senior vice president of marketing at Planet Fitness. "Our survey results show the majority of people think positively about dad bods, and that's exactly how we want all of our members to feel when they come to Planet Fitness."
Such an attitude goes along with the company's business model, which is not only to attract members that don't usually go to gyms, but who don't show up so much after they sign up. That enables the company to have a much larger membership than their facilities could sustain if that membership was more obsessed with their bodies.
Thus far the strategy appears to be working. Last quarter, the company announced that it added another 1.2 million members, putting it over the 10 million-member mark. About 40 percent of its membership were new to gyms, according to another of the company's member surveys.
The membership numbers are partly driven from the addition of 54 new stores, bringing that total up to 1,367, with about 1,000 more stores in the pipeline over the next five years. Still that comes out to 7,315 members per store, which would make things a bit crowded if they all decided to work out in the evenings.
Revenue is up not just because of new franchises, but because of organic growth, and because the company is charging a greater royalty fee for new franchises. Total revenue increased 9.3 percent to $91 million. Some 38.8 percent is from the franchise stores, up 11 percent from last year, but $27 million came from the 58 corporate-owned stores, up 5 percent over last year. However, equipment revenue, which accounts for another $27.3 million in revenue, is down 9 percent.
Profits are up 9.3 percent, or 14 cents a diluted share, and the company's stock price on Monday was just two dollars short of its record high of $25.1 since the company started being publicly traded in August 2015.
One ominous note, however, is that the Planet Fitness has accumulated $700 million of long-term debt to fund its expansion, resulting in shareholders having a negative equity of $188 million (though that is less than three months ago, when it underwater at $215 million). Should the company's growth stall, it would be in trouble. Thus, the need to reach out to all those flabby dads on their special day.