Payroll cards can't gain traction in N.H.
Effort to tighten regulation wins overwhelming endorsement of House panel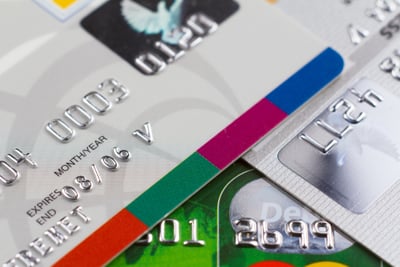 Last year, Ben Wilcox, president of Cranmore Mountain Resort, testified for a bill that would allow the North Conway ski resort to mandate that employees give up their paper paycheck, in an effort to convert all of them to direct deposit into their bank accounts, or for those without bank accounts, payroll cards.
"I'm not in the pay of the pay card companies," Wilcox said to NHBR. "In our business, you can't always make it snow, but you can try to control costs."
Half the states already allow companies to pay their workers electronically, whether they like it or not, but the bill that would add New Hampshire to the list failed last legislative session.
And this session, a bill to tighten regulation of payroll cards got off to a good start on Feb. 11, winning the overwhelming endorsement of the New Hampshire House Labor Committee.
Payroll cards are a relatively new alternative for the "unbanked," a minority of the workforce that can't, or won't, open up an account at a financial institution. They work like a debit card, complete with a Visa or MasterCard imprint and the fees associated with getting your money through an ATM.
And therein lies the controversy. Labor advocates argue that an employee shouldn't have to pay a fee to get their money (or in some cases, to even look at how much they have on their card).
"The main thing is to protect workers from having their pay stolen from them by banks," said Kurt Ehrenberg, field director for the New Hampshire AFL-CIO.
But those in the industry say that the unbanked – which studies show total about 10 million households – have to pay even more in fees at a check-cashing store or a Western Union when they need to issue a check for the rent.
Workers, they argue, like a payroll card's convenience, and employers, who are charged no fees for the service, like their cost.
The use of payroll cards is still uncommon among small businesses, but larger companies are offering them, and their use is growing at a fast clip – about 20 percent a year, according to Aite Group, a Boston-based consulting firm that follows the industry.
Aite estimates that there last year there were about 5.8 million cards in circulation loaded with some $42.2 billion – a number that Aite says will climb to 10.8 million cards with $69 billion by 2017.
'Bad press'
There are no estimates on the use of payroll cards in New Hampshire, but most people familiar with the industry say that the Granite State has been slow to adopt them.
Michele Small, an administrator for the state Department of Labor's Wage and Hour Division – which regulates the cards locally – said she found about half of the larger companies offer them, but "it is very rare among small companies."
"We are laggards here in New Hampshire," said Mike Johnson, vice president of ePayment Solutions at Relyco, a Dover company that has been offering paper payroll services to clients around the nation for the past quarter-century. The firm offers payroll cards elsewhere, but "we are not seeing hot growth in New Hampshire," he said.
Josh Robinson, director of sales and marketing at Checkmate Workforce Management Solutions in Concord, primarily serves smaller businesses in the Granite State. Of 500 clients, only a handful offer payroll cards, he said.
He blames low demand on both employees' and employers' reluctance, partially because of the "bad press" the cards have received in prominent articles last summer in The New York Times.
"This is a bonanza for the banks," said Ehrenberg. "We want to protect the workers from being gouged by banks."
That publicity has also caught the attention of lawmakers in Concord. Rep. Michael Cahill, a Democrat from Newmarket, introduced House Bill 1404, that would "try to protect those who do have these payroll cards from onerous fees," he said. "Typically, the people who are getting these cards are part-time, making low wages: three dollars here, five dollars there. Soon, you are talking about real money."
Ehrenberg brought in the fee schedule of one payroll card issued by Chase Bank.
Those using the card won't have to pay to get their money through point-of-sale transactions at 51,000 Chase and Allpoint ATMs nationwide, but would have pay $1.50 to get money from 850,000 other ATMs. An employee could get five free monthly withdrawals from a bank that accepts Visa. After that, it would cost $5 for each withdrawal. It would cost $1.50 to withdraw funds, $1 to check your balance ($1 if your transaction is denied), and $1 to receive a paper statement.
Finally, it would cost an $8-a-month inactivity fee if the employee doesn't use the card, though that's only after three months.
"This is a bonanza for the banks," said Ehrenberg. "We want to protect the workers from being gouged by banks."
'Less onerous'
Not surprisingly, Tom Fahey, a lobbyist for the New Hampshire Bankers Association, has a different point of view of HB 1404.
Payroll cards are already regulated by the federal government, as well as the state, he said. State law already requires that workers can get their money without fees (as long as they withdraw it all at once), as well as a free monthly balance check. Many payroll cards offer other options for surcharge-free transactions as well, according to Fahey.
Most importantly, workers are free to decline them, Fahey said. And some of the measures in HB 1404 – particularly one in the original bill that would have allowed workers overdrafts without penalty – "shifts the burden on the employees and institutions. I just goes too far," said Fahey.
A few members of the committee agreed. Rep. Gary Daniels, R-Milford, talked about government "intrusion" into what "a worker and employer choose to do."
But most of the committee seemed to be convinced by Small, who said that the Labor Department fielded several complaints a month about the cards.
One was from an employee who couldn't access his pay for three weeks, but most were from employees who were under the impression that they couldn't opt out.
HB 1404 would change that, essentially requiring workers to opt in by checking a box declining to be paid by paper check. In the amended version, which was recommended to the full House, the bill would ban overdraft protection (and thereby negative balances) and prohibit fees for declined transactions, low balance fee, account inactivity and balance inquiries.
"This is less onerous than the original bill, which was a little over the top, but it is still not good," said Bruce Berke, a lobbyist for the American Payroll Association, told NHBR. "It is a real backlash against last year's attempt to make things easier for employers to use payroll cards."
At first glance, the payroll card company Cranmore Mountain uses may not meet the new standard, said Wilcox, so he would have to find another company that will. That won't affect most of his company, where about 10 percent of 500 mostly seasonal employees use the cards (most employees use direct deposit and slightly more than a fifth still get paper checks).
Even the card offered by Checkmate and Relyco (the Visa Rapid PayCard) might have trouble. Both claim their cards are better than most, because they allow free withdrawals from the teller at most banks, and point-of-sale withdrawals without charges.
"For an employee with a bad credit history, they can now buy things without carrying around a lot of cash. They can buy things through the Internet. In today's economy, you need a card like this."
But there is a charge of 75 cents for a balance inquiry or decline. And ATM withdrawals are $1.50 after the first withdrawal.
But the fees average less than $8 a month, claimed Relyco's Johnson, and employees can avoid even paying that much. That's much less than it costs to deal with paper checks,
Already, he added, he is seeing fees get lower as the industry grows, attracting more players and more competition.
"The real money is not being made on the fees. The real money is the 1 percent the retailer pays for the luxury of accepting a Visa card. It's not on the employee anymore," Johnson said. "I won't live and die if someone doesn't take a pay card, but for an employee with a bad credit history, they can now buy things without carrying around a lot of cash. They can buy things through the Internet. In today's economy, you need a card like this."