Paid family leave proposal makes its NH Senate debut
Business organizations offer limited, and muted, opposition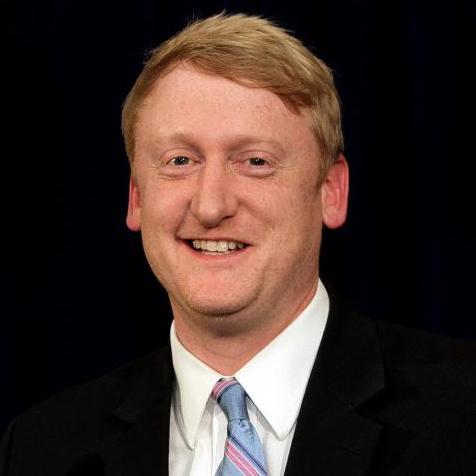 It was standing room only for the NH Senate Finance Committee's hearing Tuesday on a bill to establish a paid family and medical leave program in New Hampshire. But the crowds in and out of the Senate hearing room may not have been necessary.
Senate Bill 1 is sponsored by all 14 Democratic senators, a clear majority of the Senate, so passage is virtually certain, though senators seemed to indicate that they might be willing to tweak the measure a bit to satisfy concerns of businesses, and course Gov. Chris Sununu, who would have to refrain from vetoing the measure for it to become law.
Sununu has proposed a voluntary bi-state program under which businesses could join a yet-to-be-established program involving New Hampshire and Vermont state employees. But details on the cost and substance of such a program have been skimpy, and it would have to be approved both unions and the legislatures of both states.
Under SB 1, whose prime sponsor is Senate Majority Leader Dan Feltes, D-Concord, a payroll tax of 0.5 percent for the program, which would pay workers 60 percent of their wages (with some upper and lower limits) for up to 12 weeks if they need to care for family members or themselves.
At the hearing, Feltes not only pitched it as a benefit for working families and a way to help deal with the state's caregiving crisis, especially in the midst of an opioid epidemic, but as a way of combatting the state's labor shortage.
"In terms of attracting and retaining the workforce, working families are making decisions of where they want to move to. In some cases they are choosing between Massachusetts and New Hampshire and they have seen that Republican Gov. Charlie Baker (of Massachusetts) has gone forward with a paid family and medical leave insurance program and New Hampshire has not."
Third-party administration
Unlike a family leave proposal that passed the Republican-controlled House last year, there are no opt-in or opt-out provisions in SB 1, which advocates contend, would make it more financially viable. According to the fiscal note, the program would bring in $156.6 million from private employers and another $1.4 million from state employers should they be brought on board.
In addition to providing benefits, that money would eventually replenish the $15 million in startup costs and $6.6 million in operational costs. The state might save some money if it can contract out claims administration to a third party, as the bill allows, while the state Department of Employment Security would administer the payroll tax, similar to the way it handles unemployment insurance tax deductions.
But Feltes said he would be open to amending the bill to bid out the administration of the payroll tax as well.
If there isn't enough money to meet claims, endangering the funds solvency, the bill would allow the DES commissioner to either increase deduction or lower the amount or duration of benefits.
But responding to the solvency concerns only opened the program up to other criticism.
"It's an income tax, plain and simple, and it gives the commissioner of Employment Security the power to raise or lower taxes without coming to the Legislature," said Senate Minority Leader Chuck Morse, R-Salem,
Limited business objections
Republican members of the committee were equally hostile. Sen. Bob Giuda, R-Warren, warned that the program could "bankrupt the state," and Sen. John Reagan, R-Deerfield, castigated one child care provider who testified, saying, "You are willing to let others subsidize a benefit that you don't want to provide on your own."
But it wasn't only day care providers who backed the program. Groups like the Alzheimer's Association of New Hampshire said it is needed, as did the state chapter of the American Association of Retired Persons.
AARP Director Todd Fahey said his organization conducted a survey of people 40 and found that an overwhelming majority supported paid family leave. There are 173,000 voluntary caregivers in the state, he said.
Only two business groups objected – at least in the first two hours of testimony – but their criticism was muted. The Association of General Contractors said it opposed the bill, but AGC Executive Director Gary Abbott suggested there could be some improvements to win its support. Perhaps the 12 weeks could be the limit per family as opposed to individuals, so that small firms that hired a married couple wouldn't be stuck paying for 24 weeks of benefits. Abbott also suggested an opt-out provision, or perhaps a graduated tax that would be tied to income.
"We would gladly work with anyone about a possible compromise," he said.
When asked if those changes might result in AGC supporting the bill, he replied, "if the provisions were modified, there might be less resistance to it."