Owner of Loon, Mt. Sunapee sells its holdings
CNL Lifestyle Properties announces completion of $830 million exit strategy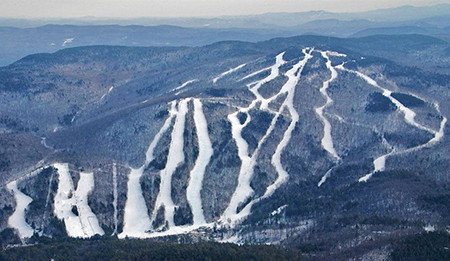 CNL Lifestyle Properties, the Orlando, Fla.-based real estate investment trust that owns dozens of "lifestyle properties," including Loon Mountain in Lincoln and Mt. Sunapee Resort in Newbury, has entered into a deal for its vast holdings.
Under the agreement, Och-Ziff, a New York-based hedge fund, has agreed to acquire CNL's 14 ski areas, including Mt. Sunapee and Loon, along with Okemo in Vermont, Sunday River and Sugarloaf in Maine and Crested Butte in Colorado, among others.
The purchase and sale agreement also calls for EPR Properties of Kansas City, Mo., to purchase the Northstar California ski resort along with CNL's portfolio of waterparks, amusement parks and small family entertainment centers.
EPR's acquisition will cost it a total of $456 million, and it will provide another $244 million of five-year secured debt financing to Och-Ziff for its $374 million purchase of the 14 ski resorts.
CNL, which over a year ago announced it was trying to unload its ski properties, will also receive $130 million in cash from Ski Resort Holdings for its remaining recreational properties.
In 2012, CNL was valued at as much as $3 billion, when its properties included more than 100 ski resorts, water parks, marinas and senior housing developments.
It first put its ski resort portfolio on the market in March 2015, when it sold Bretton Woods in New Hampshire to the Omni Hotels Corp. At the time, it said it would begin embarking on an exit strategy and sell of the rest of its assets. Its target date was the end of 2015.
Part of the problem holding up the deal is the existence of several long-term operating leases CNL has entered with various companies, such as the Mueller family, which operates Mt. Sunapee as well as Okemo and Crested Butte, and Boyne Resorts, which operates Loon, along with several other CNL holdings.
Because of that, its market was limited, since companies devoted to owning and operating resorts would be unlikely customers. But because of those long-term leases, it's expected that skiers will see little change from any new ownership.