Online subscription services make their mark in retail
Over $5 billion business continues to grow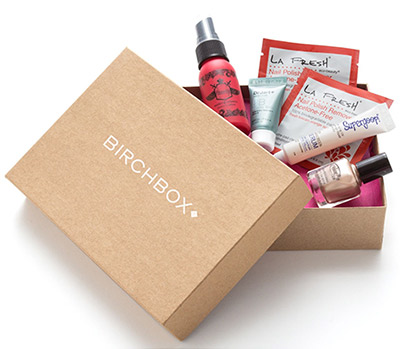 Over the last few years, monthly subscription box services have been on the rise, providing niche products for millions of people worldwide.
The service allows subscribers to pay a monthly fee in exchange for a gift box containing a medley of products. (Each month, a test drive of products arrives at your doorstep, wrapped in tissue paper and stored in a cardboard box.) The theme of the boxes varies depending on your interest. There's some for beauty products, fitness buffs, dog owners, snackers and wine connoisseurs.
For some, the subscription retail field has proved to be an immensely prof​itable venture. Take Loot Crate for example. The movie, gaming, comic and pop culture-themed subscription box started in 2012 with $25,000 in seed funding, according to the company's website.
In the last four years, the California-based company's annual revenue has grown to about $100 million annually, thanks in part to its 600,000 subscribers, known as "Looters." For $13.95 a month, Looters receive up to half a dozen different items – like clothing, figurines and art – based on a particular theme.
"Loot Crate is defining the next generation of ecommerce by revolutionizing the way that fans worldwide engage with each other and access exclusive pop-culture and entertainment merchandise," said Loot Crate CEO, Chris Davis, in a press release from the company. "We've shown that by authentically reaching out to fans, we can create memorable monthly ritual experiences with strong emotional bonds."
Another subscription-based service, the Dollar Shave Club, is valued at $615 million, according to Business Insider. The monthly service sends subscribers either two, four or six bladed razors and a set of replacement cartridges each month. The subscriptions start as low as $1 and go up to $9.
The company, launched in 2011, was acquired in July by Unilever, an international consumer goods company, for $1 billion.
New way to show off
Since 2011, sales in the subscription commerce industry have been growing at a rate of 200 percent a year, generating $5 billion in revenue in 2014 and the number of players in the industry has been skyrocketing – a study by Hitwise estimates that the number of online subscription retailers has grown by nearly 3,000 percent in the past three years alone.
According to Hitwise, visits to the sites of online subscription retailers topped 21.4 million in January, compared with 722,000 visits in January 2013.
Though the online subscription retailing is a relatively new method of selling products, it's an effective way of marketing, said Nancy Kyle, CEO of the NH Retail Association.
This is particularly true of companies like the beauty-themed BirchBox, which sends different products from various companies and can have immense benefits for the manufacturers and retailers whose products are featured in the box.
"If a business can get their product in front of a bunch of different people, they're going to want to buy it at some point," she said.
The idea behind subscription boxes has been around for a while, said Kyle – consider the Book of the Month Club.
It's a business model that's also giving bigger-name companies a run for their money. Dollar Shave Club, for example, has about half of the market share for online men's shaving products, according to Slice Intelligence. Gillette, which is owned by Procter and Gamble, started its monthly online service in 2014 and has about 18 percent of the market.
However, the business owners who start up these campaigns have to overcome similar challenges to those who have an actual storefront, Kyle said.
"It's not a static situation; they always have to be adding to it," she said.
However, subscription box companies also have an added obstacle with the loss of the face-to-face interactions, she said.
"The problem they have is there's no identity with the consumer, so it's really easy to cancel the subscription," Kyle said. "I think that's missing in a subscription product."
New Hampshire connection
Two Auburn women have started a subscription service of exotic spices run out of their home.
Founders Helen Ryba and Darlene Penrose have been friends and neighbors for over a decade. The two both share a love for cooking, which inspired them to start the monthly subscription box venture Spiced Up.
The spices and herbs featured in the boxes and sold on their website come from around the world. The company's tagline is "Bringing the World to Your Table."
For $20 a month, subscribers are sent four different spices, along with recipes. They also sell a variety of different custom-made rub blends, like the Canadian Love Rub, which is made of garlic, black pepper, coriander, chili, salt, dill, corn oil and Paprika resin.
Ryba and Penrose sent out their first box of exotic spices to their 10 subscribers mid-July.
The goal is to get the whole thing up and running for around $10,000, thanks to savings from doing a lot of the marketing and graphic work themselves.