No more H-1Bs? What am I supposed to do now?
Employers rejected in this year's H-1B lottery may feel lost, but there are alternatives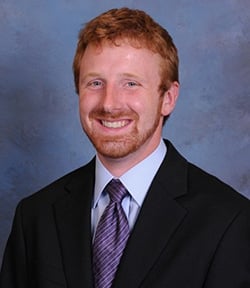 On April 10, U.S. Citizenship and Immigration Services, the federal agency responsible for distributing U.S. foreign worker visas, announced that the H-1B cap for fiscal year 2015 had been reached.
Between April 1 and April 7, employers filed about 172,500 petitions for the annual allotment of 85,000 H-1B visas available to U.S. employers seeking skilled foreign workers. H-1B visas are perhaps one of the best-known visa classifications and are used by U.S. employers to cover a wide variety of skilled positions.
Due to the excess demand, USCIS conducted a lottery to select this year's recipients. This is the second consecutive year in which the allocation of H-1B visas was determined by lottery and may be a sign of an improving U.S. economy.
Congress created the H-1B visa category in 1990 to provide employers with a means of employing temporary, skilled foreign workers in "specialty occupations." (A "specialty occupation" is a position for which a U.S. bachelor's degree or greater is the normal requirement for entry into the field.)
These positions cover a wide range of job titles, from software engineers and accountants to recreational workers and scientists. Congress set the H-1B cap to its current limit in 2004. In the 11 H-1B seasons since then, the cap has been reached each year and has been subject to a lottery six times. Although Congress is currently considering immigration reform bills, changes in the system are not expected in the near future.
In the meantime, U.S. employers that invested time, effort and money to locate suitable candidates and prepare H-1B petitions this year, only to have their petitions rejected in the lottery, are left wondering how they can satisfy their hiring needs.
Luckily, there are several alternative visa classifications that may provide short- or long-term solutions to this problem.
Other options
For graduates of U.S. institutions of higher education, the first alternative is to explore the availability of Optional Practical Training, or OPT. OPT permits foreign students to work for one year or more post-graduation for employers in the U.S. Employment is authorized through the graduate's academic institution and may be extended for an additional 17 months for graduates with degrees in science, technology, engineering or mathematics. (Employers should check with the potential hire's academic institution to verify eligibility.)
U.S. employers may also participate in an exchange program or even create a training program as an H-1B alternative, albeit with some restrictions on the tasks they can perform.
In addition, U.S. employers classified as not-for-profit institutions of higher education, not-for-profit or government research organizations, or are related to such entities, are not subject to the cap.
H-1B lottery losers should verify their eligibility for cap-exempt filings.
Alternatively, employers may be able to take advantage of free-trade agreement visas, such as the TN classification resulting from the North American Free Trade Agreement. TN visas are available to Canadian and Mexican workers coming to the U.S. to engage in professional occupations, including engineers, scientists, architects, lawyers and other positions designated by treaty.
Free-trade agreements also provide nationals of Chile, Singapore, and Australia with access to country-specific "specialty occupations" visa classifications (such as the H-1B1 and E-3 designations).
So-called "bilateral investment treaties" provide another means of hiring foreign managers and key personnel.
Foreign individuals or U.S. entities who are considered foreign traders (E-1) or investors (E-2) by virtue of their ownership may take advantage of treaty-authorized visas as individuals or as executives, managers, and key personnel of the enterprise.
U.S. employers seeking to hire current employees of their foreign affiliates may also be able to transfer their employees to the United States outside of the H-1B cap (L-1).
In addition, U.S. employers should review the list of temporary visa classifications available for workers engaged in certain occupations, such as nurses (H-1C); doctors, scholars and cultural exchange visitors (J-1); journalists (I); athletes and artists (P); and religious workers (R). These classifications are not capped.
For extraordinary candidates, employers may wish to explore the requirements of the O-1 visa. This visa is available to individuals with extraordinary abilities in the sciences, arts, education, business or athletics and national or international recognition for those abilities.
Of course, these options do not contemplate long-term employment.
Employers always have the option to sponsor employees for permanent residence in the United States. Depending on the job being offered, processing times for these immigrant visa petitions can be as low as six months. For most H-1B jobs, however, it will take a year or more for the employer to successfully sponsor the employee and will require the employer to obtain certification as to the unavailability of U.S. workers to fill these positions. Employers will need to review their personnel needs and analyze the costs and risks associated with these petitions before embarking on this route.
Nathan P. Warecki, an associate at the law firm of Sheehan Phinney Bass + Green, can be reached at 603-627-8189 or nwarecki@sheehan.com.