NH's Uniform Securities Act
Revised law seeks to modernize, simplify state's outmoded capital-raising process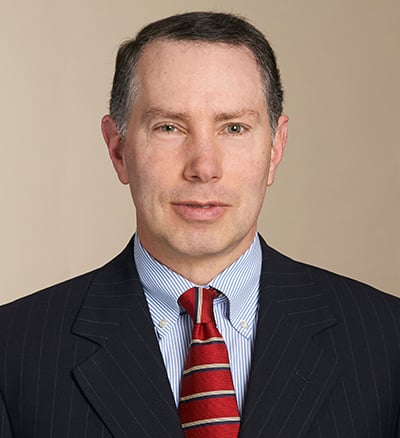 A revised state securities statute goes into effect on Jan. 1 that repeals and replaces the current New Hampshire Uniform Securities Act and promises to modernize and simplify the capital-raising process for early-stage companies and other small- and medium-sized businesses.
The new law represents an attempt to harmonize New Hampshire securities law with the securities law of various other states and to eliminate disincentives for companies to operate in the Granite State.
Under the U.S. federal system, securities-related activities must comply at the same time with federal and state securities law.
A central principle of both federal and state securities law requires a company that offers and sells its securities to investors to either register the transaction or find and comply with an available exemption from the registration requirements.
Since the registration process under federal and state law is a very time-consuming and expensive process, and since companies that register the sale of their securities become subject to a very time-consuming and expensive system of compliance afterwards, almost all companies must find available exemptions from the registration requirements at both the federal and state levels as they plan their offering activities.
As a result of these factors, the state rules around registration exemptions play a very important role in regulating the investment climate in the state.
Confusing statute
Current New Hampshire securities law includes a number of exemptions from the registration requirements, which many investors and securities lawyers believe are poorly adapted to current conditions in the marketplace for investment capital and poorly serve the state's regulatory interests in prohibiting abusive practices.
The current securities law is based on the 1956 model securities act developed by the predecessor to the American Bar Association's Uniform Law Commission. Since its adoption, the current law has been amended many times in piecemeal fashion, in order to accommodate changes in federal law and adapt it to more modern offering practices.
Many securities lawyers believe that the current statute is confusing, difficult to interpret and much too restrictive, in that it includes many limitations that do not serve a legitimate regulatory interest.
In 2002, the Uniform Law Commission released a Revised Uniform Securities Act, or RUSA, which it hoped would be adopted by many states and become a de facto standard for state securities regulation. The purpose was to modernize and simplify various aspects of state securities law, expand the available exemptions from the registration requirements to allow legitimate offerings to go forward without undue restrictions, and to harmonize state laws so that issuers engaged in multi-state offerings could comply with a single set of standards.
Active support
Since its release, the 2002 RUSA has been adopted in 18 states and the U.S. Virgin Islands.
For many years, New Hampshire securities regulators believed that the 2002 RUSA would not gain widespread acceptance and resisted arguments from the private sector that New Hampshire needed to update and harmonize its laws with the laws of other states. However, in recent years, as the 2002 RUSA gained acceptance, particularly when it was adopted by Vermont and Maine, the arguments against its adoption faded.
When Governor Hassan formed the Live Free and Start Advisory Council in 2014, one of its main legislative objectives became the adoption of the 2002 RUSA. It was believed that adoption of a more modern and uniform securities act would promote legitimate capital formation and improve the state's reputation among investment managers and entrepreneurs as a place to do business.
Before introducing 2002 RUSA in the NH Legislature, the Live Free and Start Advisory Council formed a committee composed of government officials, regulators, an academic and various lawyers in private practice to study how the model law should be adapted to New Hampshire laws and practices.
As part of its work, the committee made various changes to the model law designed to clarify various items that otherwise would have been left to rulemaking, enhance several investor protections and conform to various other points of New Hampshire law.
With these changes, the new law was introduced in the Senate as Senate Bill 266, under the sponsorship of Gerald Little, R-District 8.
With some further adjustments worked out through the legislative process, SB 266 quickly passed both the Senate and the House with broad bipartisan support. It was actively supported by a wide array of stakeholders, including the NH Bureau of Securities Regulation, the Business and Industry Association of NH and the NH High Tech Council.
Michael Drooff, a partner with Sheehan Phinney Bass + Green, served on the Live Free and Start Advisory Council's drafting committee regarding the new law. He can be reached at 603-627-8167 or mdrooff@sheehan.com.