NHBR About Town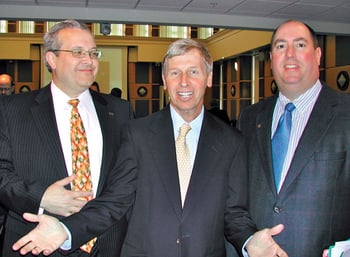 Gov. John Lynch, center, presented an overview of the economy in the Derry-Londonderry region earlier this month at an event hosted by the Greater Derry-Londonderry Chamber of Commerce. At the event were Joel Olbricht, Olbricht Storniolo Group and chair of the New Hampshire Commission for the Study of Business Taxes, and John Anderson, Derry Town Administrator.
More photos from recent events around the Granite State.
Submit items for About Town to editor@nhbr.com. Please include a color photo and a brief description.