NHBR About Town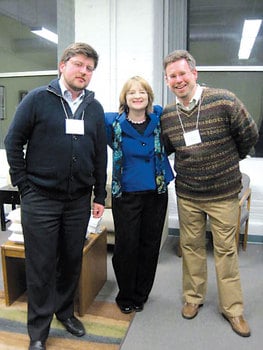 The Amoskeag Business Incubator, located in Manchester's Millyard, rebranded and relaunched itself as the abi Innovation Hub at an event held in March. About 70 people attended the event, including, from left, Stephan Pire of SerEx Consulting America; Michele Petersen, abi Hub vice president of operations; and David Hudson of New Venture Advisors.
More photos from recent events around the Granite State
Submit items for About Town to editor@nhbr.com. Please include a color photo and a brief description.