NHBR About Town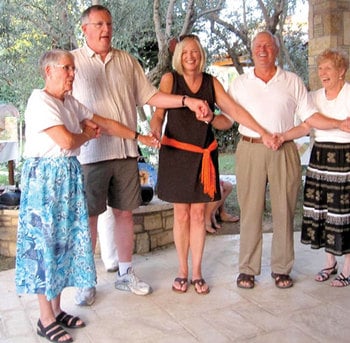 As part of Laconia Savings Bank's Prestige Plus travel program, combining financial services with travel benefits, bank representatives and 50 customers of the bank recently spent two weeks touring Greece and its islands. Pictured at a Greek dancing lesson, from left, are Carolyn Parker; Tim McKinney; Valerie Drouin, Prestige Plus manager for Laconia Savings Bank; Bob Bolduc; and Joyce Watts.
More photos from recent events around the Granite State
Submit color photos and a description to editor@nhbr.com.