NHBR About Town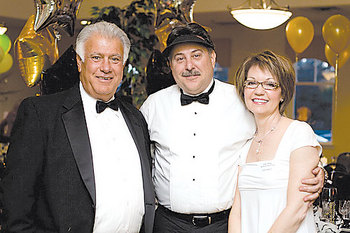 The Palace Theatre will hold its third annual 'Table Talk' fundraiser on March 11 at the Derryfield Restaurant in Manchester. Businesses decorate their sponsored tables with a theme to showcase their companies while attendees vote on their favorite design. Shown at last year's event are, from left, Manchester Mayor Ted Gatsas; Michael L'Ecuyer, vice chair, Palace Theatre board of trustees; and Emily Shakra, Bellwether Community Credit Union and event committee co-chair.
More photos from recent events around the Granite State
Submit items for About Town to editor@nhbr.com. Please include a color photo and a brief description.