NH tech partnership takes aim at skills gap
Thousands of tech jobs in state seen as unfilled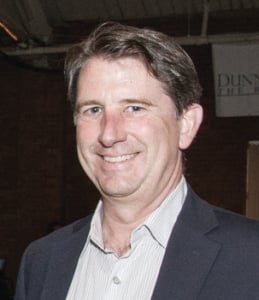 In collaboration with several prominent New Hampshire technology firms, the NH Department of Resources and Economic Development held its inaugural Technology Talent Partnership meeting on Tuesday at Fidelity Investments in Merrimack.
The initiative, which is the second sector partnership of its kind launched this year, aims to spark industry-led efforts backed by state support to address a skills gap that threatens to slow growth across industries.
Matt Cookson, executive director of the NH High Tech Council, said there are about 3,000 unfilled tech job openings in the state – a number that has doubled in 18 months.
"If I look around at some people in this room – the companies represented here in total probably are leaving 3, 4, 500 jobs unfilled right now. I don't think that's an exaggeration, knowing some of the employers here," said Cookson. "And when we leave jobs unfilled, we reduce growth opportunities."
He noted, there are also 120,000 Granite Staters who are commuting across state lines, many of whom are more likely to be swayed to stay in New Hampshire than people living in the Boston area.
Looking at tech sector growth, New Hampshire is indeed becoming a tech state, something DRED Commissioner Jeffrey Rose said he wants to tout in the department's new marketing strategy. While in 2015 the tech sector grew by 3 percent in the Granite State, it has grown 4.6 percent in 2016, closing the gap on the national average, which is 5.5 percent.
Technology needs
"This is a cluster with the most opportunity for entry-level positions, and [it's] expected to grow between 10.9 percent to 18 percent over the next five years depending on the occupation," said Carol Miller, director of broadband and technology at DRED.
"I'm hard-pressed to find a business that doesn't have a technology need," said Miller, who said only 11.3 percent of the tech workforce is employed by traditionally defined tech companies. In fact, 28 percent of tech job postings are in insurance. Some of the top non-technology employers in the state are Fidelity, Liberty Mutual and Anthem Blue Cross and Blue Shield.
These are well-paying jobs that can range from $21 to $58 an hour, said Miller.
"Attract, retain and retrain" is the motto, said Cookson. "Essentially, we need to do all three, and the sector partnership area is one way we can start addressing this through the retrain model … and in some ways that is the lower-hanging fruit that we're looking at."
Job Training Grants
Cookson told NH Business Review after the event that businesses could partner with the community college system to hold training events, partially funded by a Job Training Grant.
"The Job Training Grant probably would pay for 50 percent of it because the funds aren't fully being tapped," said Cookson, who maintains a database of companies, their needs and their contacts thanks to Jobs for the Future, a Boston-based nonprofit consultancy that specializes in working with states to strengthen the connection between the education and workforce sectors.
Each biennium, DRED receives $2 million from the administrative fund of the NH Employment Security Office for the Job Training Fund and WorkReadyNH. Businesses interested in sending employees to an existing training session or creating a new training session can apply at nhjobtrainingfund.org for grants ranging from $750 to $100,000.
David Lemaire, senior director of technology operations at Dyn, said he would like to see more hires with knowledge of software development lifecycle and change management.
"It's not just writing the code, but it's making sure it's tested, understanding how it gets out into production and really understanding the start-to-end process of the very specific thing that you are developing," said Lemaire.
While there are tech jobs across industries, there is a concentrated demand for employees in the software area, said Miller.
"This sector partnership will be one of the key drivers that helps us collectively as an industry find ideas and programs to really have a collective punch," said Commissioner Rose.
In addition to the manufacturing and technology sector partnerships, DRED is planning to launch similar initiatives for the health care and hospitality industries.