NH tech entrepreneur completes Presidential Innovation Fellowship
Over one year, Robert H'obbes' Zakon assisted with inter-agency cooperation and fostering innovation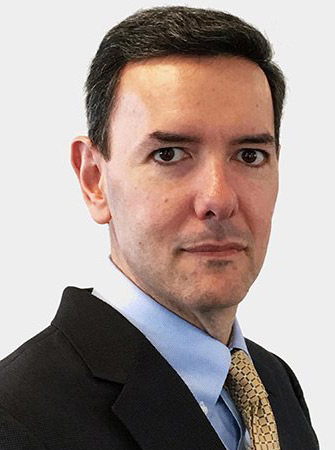 At a moment in history when there is significant public interest in regards to how the federal government operates, Robert H'obbes' Zakon – an entrepreneur and founder of a web and technology consulting firm in the Mount Washington Valley – can provide some interesting insights into how technology is playing a part.
From May 2016 until April 2017, Zakon served as a Presidential Innovation Fellow. Launched in 2012, the Presidential Innovation Fellows program was formed by an executive order in the Obama administration to recruit industry leaders to foster cross-collaboration across federal departments and encourage innovation, as well as assist with the process of making data more accessible to the public. The fellowship was formed in response to the notorious failure of the rollout of Healthcare.gov, which was resolved when individuals from Google and other technology companies were brought in to troubleshoot.
Over his yearlong fellowship, Zakon was paired with leadership in the U.S. Treasury, Department of Defense and Office of Science and Technology Policy. He sought to help create innovation communities within the departments to bring people together to leverage best practices using state of the art technology.
At the Treasury Department, Zakon worked on developing a strategy around emerging financial technologies, or fintech.
"There are a number of emerging technologies such as blockchains. [I spent time] coming up with policies and assessment approaches for what the Treasury Department should be doing, including how they might impact digital identity and financial inclusion," said Zakon. "And I was also providing advice on cybersecurity for the Office of Critical Infrastructure Protection and Compliance Policy."
A number of people are unbanked since they do not have a bank account, and in many cases neither a digital identity nor driver's license. Zakon looked into how financial technology could bring the underbanked into the fold, rather than widening the income gap further.
"That's one of the challenges," says Zakon, who says coordinating government efforts could help these individuals form a digital identity.
At the Defense Department, Zakon worked to bring people together, ensuring individuals were coming up with ideas and holding meetings that others could get plugged into as well.
"Obviously, the government is such as big organization. Many departments and agencies weren't communicating as effectively as they could, something I tried to facilitate across them," says Zakon.
"The overarching thing that was true throughout the year for me is it's the culture. It comes down to do you have a culture that fosters innovation, that's wiling to accept technology and facilitate it so the technology may be deployed where it makes sense? You can innovate as much as you want but the culture [can be] difficult to overcome."
The government had tried a number of efforts, says Zakon. There's the top down approach, where leadership tries to foster innovation, but there are situations where leadership may not see the benefit. Zakon also worked to foster innovation in the lower ranks, using technology and other means.
At the Office of Science and Technology Policy, Zakon focused on open data and open government. With technology transfer, federal data can assist industry and potentially accelerate the lab to market process.
"For me it wasn't working on releasing specific data sets, but bringing different individuals together and helping them understand the benefits, goals on the government side and industry side and making sure these various efforts were coordinated," he says. "I was attending different groups and meetings to establish a mechanism to collaborate further and not repeat the same efforts a group may have already done. It was really looking at how can I be saving the taxpayers [money]."
Zakon – who also worked with the federal agencies through prior employment with the MITRE Corporation in Northern Virginia and as a federal subcontractor through his consulting firm – felt he had some understanding of how the federal government operated before, but that the fellowship provided him with additional insight.
"I would encourage anyone in the technology sector to do a tour of public service. I think it's invaluable in many ways, both with tech people going into government service and vice versa. I think those perspectives are valuable," he says.
"Certainly individuals can experience understanding of what the challenges are there, especially for some emerging tech areas where they wonder why the government is getting involved, like fintech or drones or smart cars. Why are there regulatory issues we have to deal with? On the government side, you get some appreciation for those regulations and policies. But somebody in government, working in industry, will understand how they can stifle innovation, and be aware of what policies and regulations they're writing, so that we end up fostering innovation and not killing it outright," says Zakon.
The slow pace of change in the government was another aspect that stood out to Zakon. "Traditionally, the security people are not involved early enough, so it can take longer [to implement technology] so they can review [it].
18F, a digital service delivery agency built within the federal government, is working with different agencies and departments to help them shorten the time to get new digital capabilities and how to use them smartly, says Zakon.
When asked whether he personally felt he had made a difference, Zakon responded yes.
"I feel like there was certainly an impact made. I will need to look back in three to five years to see if it was a lasting impact. Just getting one organization that had not been collaborating well internally and getting them to establish a working group –which doesn't sound like much but was a huge hurdle we had to overcome – if the work of the group continues to have an impact and individuals continue to talk to each other so they're aware of what's going on and collaborate, I think that would be good overall for government going forward."
Zakon also witnessed the transition of power firsthand.
"Being in D.C. for that time period and the flurry of activity at the end of one administration and what ended up being a slow uptake for the new one – there were certainly a number of challenges," he says.
While Zakon did know a number of government employees who left or were asked to leave, there were several who stayed to continue their work.
"You have a period where leadership is not in place, so people are looking for direction. Generally, the thing that comes across to me is how phenomenal the career employees are – the majority of them keep calm and carry on. But as with any change, there is uncertainty," he says.
As former President Obama was leaving to attend to attend President Donald Trump's inauguration, he signed into law the Tested Ability to Leverage Exceptional National Talent (TALENT) Act of 2017, which codifies the Presidential Innovation Fellows program into law.
Over the five years of the fellowship, there have been 112 fellows from 18 tech regions and 9 industry sectors.
Zakon is confident the program will continue under the Trump administration.
"I think there is very much a realization by the leadership that there does need to be public-private partnerships in place and I saw that across the board. I saw that recognition from Treasury, Homeland Security, Defense Department, and others. There were also other fellows continuing work with law enforcement in public-private partnerships, a critical area that people are cognizant of," say Zakon. "In fact you see some of the new initiatives being started, such as the Office of American Innovation, that are very much in line with what Presidential Innovation fellows do. So I think there will be a lot of synergy going forward."