NH Senate hearing shows differences on Uber regulations
Should state override municipalities' efforts?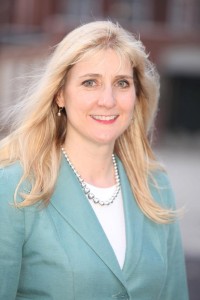 A bill backed by the online transportation network Uber that would set up statewide regulations of services like those it offers – and could override some local ordinances – got a mixed reception earlier this week at a hearing before the NH Senate Transportation Committee.
"It will allow ride-sharing to flourish, for residents to earn a flexible income," testified Cathy Zhou, Uber's New England general manager. She said the New Hampshire proposal is based on model legislation implemented in one form or another in 29 states, including Maine.
But critics complained that Uber is getting everything it wants: a favorable definition of independent contractors, commercial insurance that is required only when Uber drivers are working, and a low permit fee
"This seems to protect Uber from municipalities," said Rep. Werner Horn, R- Franklin. "And the standards it imposes is not anything that they are not doing already."
The bill regulates all transportation network companies, not just Uber, but Uber is the biggest and most well known. The company just entered the New Hampshire market at the start of 2015 and by the end it had 500 drivers on the Seacoast and in southern New Hampshire.
This is good news for businesses, who are trying to attract a younger labor pool, said Michael J. Skelton, CEO of the Greater Manchester Chamber of Commerce. "We don't want to see this service leave." Skelton was bearing letters from other chambers of commerce and such groups as the NH Lodging and Restaurant Association and the NH High Technology Council.
"Many undergraduates use it on a daily basis," he said. "The demand for alternative transportation options has exploded. Young workers expect this amenity, especially in the high-tech industry, and we need to attract these kinds of business.
Permit fee battle
But cab drivers and unions are concerned about the bill, which passed the House but not without debate over a $500 permit fee on an entire company. With seven such companies, that would raise $3,500, but it would cost the state Department of Safety about $80,000 a year to regulate them, critics said. Besides, why should Uber pay the same fee as much smaller companies?
David McCray, an owner of Silver Chariot, a livery service in Merrimack, called the $500 permit fee "an insult."
There was also the question of whether the drivers are independent contractors. The bill states that they are as long as they meet the criteria set forth, all of which fit Uber drivers. But the state already has several laws on the books defining independent contractors, depending on the regulating agency – a law that legislators struggle to make consistent each year, always amid a tug of war between business and labor.
"Misclassification is a serious problem, particularly in the construction industry," said John DeJoie, a lobbyist with the AFL-CIO. "We don't want to add another group of unclassified workers."
But Zhou argued that three-quarters of the Uber drivers in New Hampshire drive fewer than 10 hours a week and really are independent, with their own vehicles, making up their own hours, and driving wherever they want.
She also tried to put to rest concerns about safety, which are spelled out in the new regulations.
Uber already vets its drivers through a third party, said Zhou, but so can the passengers, who receive the driver and vehicle's basic information, as well as their rating from other passengers, on their smartphone before even being picked up. Plus their routes could be tracked by a friends and family in real time.
Insurance has been one of the stickiest issues. Regular cab and livery companies have to obtain full-blown commercial insurance, a major expense. Uber wants regulations that allow insurance that only covers drivers when the Uber application is on, and at different levels, for when their car is empty and when it isn't.
"The more we learned, the more we were aware that cab driving and ride-sharing are really two different entities that require two different regulations," said Donna Soucy, D-Manchester, a sponsor of the bill. She echoed Uber when she said, "We can't have a patchwork of regulations from one community differing from the next."
But Sen. Martha Fuller Clark, D-Portsmouth, another sponsor, still had concerns, noting that there were no penalties for violations. "This bill doesn't really deal with protection of consumers," she said.