NH Senate fails to override governor's vetoes
Measures involving construction waste, building inspection restrictions and cigar bars among those killed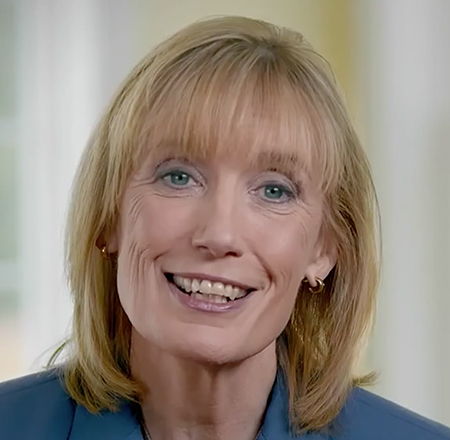 The NH Senate on Thursday failed to override several bills vetoed by Gov. Maggie Hassan, including measures that would have allowed the untested burning of construction and demolition debris, put restrictions on building inspectors' abilities to collect information on contractors and permit cigar bars to serve food.
The governor vetoed seven Senate bills in all, and all were sustained. The House similarly sustained the vetoes of three other bills Hassan rejected in June.
While most of the media attention focused on bills relating to social issues – a concealed carry law and a bill dealing with sex and drug surveys in school – the rest of the vetoed measures related to business in one way or the other:
• Senate Bill 446, which sailed through the House and Senate on voice votes, would have adopted new rules about permanent applications that are "reasonable," in response to contractor complaints that building inspectors were asking for extensive information during the application process, slowing it down so much that it placed some projects in jeopardy. But Hassan said it would make it make it more difficult for building inspectors to vet projects to keep the public safe, noting opposition from the NH Association of Fire Chiefs and the NH Planners Association.
The Senate's 12-10 vote to override fell short of the required two-thirds majority. Afterwards Sen. Gary Daniels, R-Milford, decried the veto, saying it "hurt our state's contractors by allowing for positional overreach of building inspectors," which he called "burdensome regulation" and a "disincentive to our state's small businesses."
• SB 381 would have allowed Wheelabrator Technologies to burn some construction and demolition debris. The state banned so-called C*D waste from incinerators in 2009 after NH Business Review first revealed plans by Bioenergy to open a C&D-burning plant in Hopkinton. But supporters of the bill argued that incinerators could burn "clean wood" from C&D waste on a limited basis in the winter to help burn household trash coated with snow and ice, arguing it would increase renewable waste fuels and avoid burying or shipping as much C&D wood waste away.
Opponents argued that there was no verification that the wood was really clean. Hassan agreed with the second assertion but noted that another bill – House Bill 1428 –had stronger controls. Apparently, opponents were mollified. None voted to override Hassan's veto.
• SB 495 started out as a measure dealing with state retiree health costs, but by the time it was passed, it became a bill that would have allowed food to be eaten but not sold at cigar bars. Hassan, however, said it would upset the "delicate balance" stuck in 2009 when lawmakers crafted a bill that would allow cigar bars to sell alcohol but not provide food, so as to not compete with bars and restaurants who had to comply recent ban on smoking in their establishment. The Senate's 12-10 vote again fell short of the two-thirds majority.
• SB 324 would have restricted the ability of landowners to sell or donate their land to federal government for conservation and other purposes. Lawmakers passed it because they wanted a mechanism to make sure that state didn't exceed the requirement to limit federal land ownership to 2 percent of the states land area. Opponents said that it would restrict acceptance of federal funds from various nonprofit conservation services. Hassan vetoed the bill because it would "make conservation more difficult" as well as "infringe upon the rights of property owners," listing a host of conservation groups and the NH Timberland Owners Association to back her up. The Senate voted 13-9 to override the veto, just short of the two-thirds needed.
Afterwards, Sen. Kevin Avard, R-Nashua, issued a statement, also invoking property rights, arguing that the bill would "serve to strengthen protections and property rights of our citizens by limiting the amount of land the Federal Government can purchase in New Hampshire"
• SB 403 would have raised the thresholds from $100 to $250 at which the state would require the issuer of an unused gift certificate or card to turn the money over to the state after a certain period of time. This bill was supported by the Retail Merchants Association of New Hampshire, and the NH Lodging & Restaurant Association until some amended language resulted in technical flaw that could have prevented some from redeeming cards under the new threshold. Both groups asked the governor to veto the bill so it could be fixed next session, which she did. No senator voted to override the veto.