NH securities law rewrite raises hackles
Bid to update rules hits snag over fees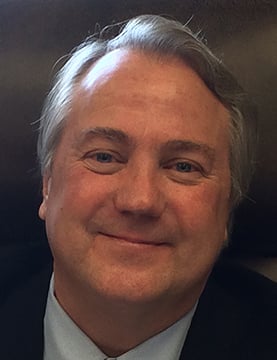 A bill to streamline the state's securities law that proponents say will make it easier for small businesses to raise capital is headed for a last-minute New Hampshire House floor fight on Wednesday over about $1 million of fees.
Senate Bill 266 sailed though the Senate without opposition. But it stalled in the House Commerce Committee, where an amendment to cut broker fees barely made it out of committee on an 11-10 vote, with the committee's chair, Rep. John Hunt, R-Rindge, breaking the tie. The amended bill then passed the committee, 15-6.
"Everything was going hunky-dory," said Hunt. "Then Laurie Sanborn [a Republican representative from Bedford] got her hands on it, and I said, 'Go for it – make it better.' The Democrats want to keep the fees in, but I think that money should stay with the businesses."
"This was supposed to be revenue-neutral," said Rep. Kermit Williams, D-Wilton, sponsor of a minority amendment to keep the fees.
Williams said he is worried that if the fees are cut, some representative may invoke House rules that usually dictate that the bill must go to the Ways and Means committee. But the deadline for bills that go before a second committee has already passed.
"I hope this doesn't get derailed," Williams said. "I don't believe it will, especially if we keep it revenue-neutral."
It also could be hung up in a conference committee as part of budget negotiations
"We have concern about the fiscal impact," said Liz Gray, director of entrepreneurship at the NH Business Finance Authority, who heads up the Live Free and Start initiative, which has made this bill a top priority.
Both sides emphasize the importance of the bill for streamlining a securities law that was devised in 1933 and had its last major overhaul in 1955 (it has been updated with patchwork fixes since).
The drafters of SB 266 wrote the 51,000-word bill from scratch, basing it on the Revised Uniform Securities Act, a model law that has passed in some 17 states.
Sanborn, did not get back to NH Business Review by deadline, but in her write-up for the House calendar, she said, "SB 266 puts New Hampshire on the map as having one of the strongest bodies of securities law in terms of its 1) friendliness for the industry (both regulators and the regulated), 2) friendliness for start up companies, and 3) friendliness for investors."
The biggest change would be allowing a business to sell private placements to 25 investors per year with no cap on the total number of investors. Current law only allows 10 per year with a lifetime cap of 25.
The bill also does away with the requirement for dealers being supervised by a licensed broker from having to get a license themselves.
But the Senate bill inadvertently left out an extra $50 fee for businesses that have to file an SRA form, which discloses the firm's plan for stock distribution. Since about 10,000 businesses pay that fee, it would cost the state about $500,000.
The commerce committee decided not to reinstate that fee and also got rid of a form required under Section 506c of the law that concerns renewing securities offerings. Those fees, which could cost as much as $2,500 for those businesses required to file, also would result in a $500,000 loss.