NH securities law rewrite clears conference committee
Panel splits the difference on $1 million in fee cuts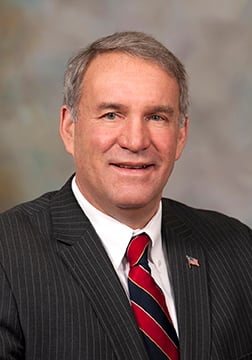 Senate and House negotiators have resolved a dispute that could have held up a major rewrite of New Hampshire's securities law, splitting the difference over a $1 million fee cut.
Senate Bill 266 would streamline a law that was devised in 1933, by starting from scratch with the Revised Uniform Securities Act, a model law that has been enacted in 17 states.
"This makes New Hampshire a more attractive place to raise capital and do business," said Sen. Gerald Little, R-Weare, prime sponsor of the bill.
The biggest change would allow a business to sell private placements to 25 investors per year with no cap on the total number of investors involved. Current law only allows 10 investors per year with a lifetime cap of 25.
The Senate passed the bill without controversy, but mistakenly forgot to include a $100 initial filing fee (consolidated from two existing $50 fees in current law) for new businesses.
The House Commerce Committee intentionally didn't correct that error, attempting to give a break to about 10,000 new businesses – a move that would have cost the state about $500,000.
But the full House passed an amendment that would cut a $500 annual renewal fee paid by about 1,000 businesses that sell private securities, causing the state to lose another $500,000 in revenue.
Supporters of the legislation worried that the last minute fee would have enough of a fiscal impact that it might get caught up in budget negotiations. But conferees reached a compromise that left the House's $500 renewal fee cut stand, but reinstated the $100 initial filing fee.
It wasn't just a matter of money, said Little. That renewal fee is unique to New Hampshire, and one of the whole points of the legislation was that the state's securities law conform to that in other states and would be at least as business friendly.
Little said that the loss of revenue would be low enough, that it would probably just be included in a budget surplus line item.
Liz Gray, director of entrepreneurship at the NH Business Finance Authority, who heads up the Live Free and Start initiative – which has made this bill a top priority – said that she is no longer worried about the fiscal impact of the bill, which she fully supports.
The conference report, however, needs to be accepted by both chambers before it goes to Gov. Maggie Hassan for her signature.