NH real estate industry urges creation of housing appeals board
House panel hears the case to streamline development process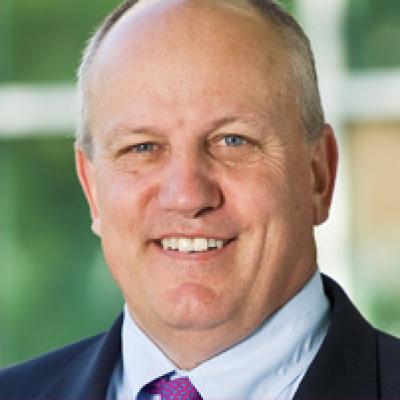 A broad coalition of real estate brokers, builders and housing advocates all testified Tuesday urging passage of a bill allowing creation of a state housing appeals board, which would allow developers to appeal local decisions and get a decision in a matter of months as opposed to years.
But it is the support of the House Finance Committee that counts now, and if the questions raised Tuesday are any indication, its member have yet to be convinced, especially when the committee learned that it would cost $768,000 annually to fund the new entity, though the money would not come out of the current budget.
Senate Bill 557 would set up a three-person administrative panel, similar to the Board of Tax and Land Appeals, to decide whether local planning and zoning board decisions on housing and development are reasonable and within the law. The bill requires that the panel hold a hearing in 90 days, and issue a decision in 60 days.
Currently, developers appeal to Superior Court, a process that takes an average of three years, said Steve Duprey, a Concord developer and former attorney who represented developers in front of planning boards. Because of that time frame, by the time an issue is resolved, financing may no longer be in place, "and that usually kills the project," he said.
Shaun P. Carroll, owner of Carroll Concrete in Newport, told his story: spending more than a decade and a million dollars to get one project through the process.
"If you don't like a decision sue us," is how Steven Lewis, an Atkinson homebuilder, depicted the attitude of one planning board, which delayed a project for four years at a cost of $250,000.
While he said he is "stubborn," nine out of 10 developers just give up, he said.
Under HB 557, an appellant could still go straight to Superior Court or appeal a housing appeals board's decision in Supreme Court. But it does set up an alternative process, which would "prevent the hell I had to go through," Lewis said.
'Faster and cheaper'
The NH Municipal Association said it is neutral on the bill, since it wouldn't change the legal reasons to overturn a municipal decision.
"It seems to do the same thing the courts do now, only faster and cheaper," said Cordell A. Johnston, the association's government affairs counsel.
Supporters – and no one testified against the bill – said that the current system discourages development of multifamily apartments, as well as entry-level single-family homes.
"It's now easier to build houses in Massachusetts than New Hampshire," said Sen. Bob Giuda, R-Warren, the bill's prime sponsor. "We are making it possible to steal their housing from us."
Ben Frost, director of public affairs for the NH Housing Finance Authority, offered some of grim statistics. The rental vacancy rate is now down to 1.7 percent, way below a "more balanced 5 percent," while in the southern tier it, the vacancy rate is close to zero. The median price of a home at the end of last year reached a record $271,000.
The housing market is so tight that when Lynne Bartlett Merrill, a Kingston real estate agent testifying for the NH Association of Realtors, listed a home for $226,000, she said it drew 16 bids – many from first-time homebuyers – topped by an all-cash offer, $30,000 over listing, from an elderly couple looking to downsize.
This doesn't just affect the real estate and construction industry, said David Juvet, vice president of policy for the Business and Industry Association of New Hampshire.
"It's a key issue for the business community," he said. "Any employer will tell you there is a lack of workforce. There are tens of thousands of open positions, and there is a lack of housing where many of these jobs are."
"The state is doing a great job of being business- friendly," said Elissa Margolin, director of Housing Action NH. "But where is the workforce going to live?"
The Josiah Bartlett Center for Public Policy also backed the bill, blaming local regulation for pushing up prices.
"There are 100,000 more units in Maine than New Hampshire," said Andrew Kline, the center's president. As a result of this shortage, he said, rents are higher in Manchester than in such large cities as Philadelphia, Atlanta and Orlando, he said.
Still, House Finance Committee members were skeptical.
The committee's chair, Rep. Neal Kurk, R-Weare, suggested the bill's backers wanted to shift the current balance of power from municipalities to developers.
Rep Marjorie Smith, D-Durham asked wither money should be applied to the existing court system, to expedite such cases. (Sen. Dan Feltes, D-Concord, who introduced the bill along with Giuda, replied that current law already gives such cases a priority, but the backlog in the court system is so severe that it hasn't had much of an effect.)
Usually such bills go in front of a House policy committee first, but leadership sent it to the finance panel even though the bill doesn't require any money until the next biennium. Therefore the committee will have to both tackle the policy and the financial impact of the bill.