NH poll find broad support for child care, paid leave help
Issues seen as gaining traction for upcoming legislative session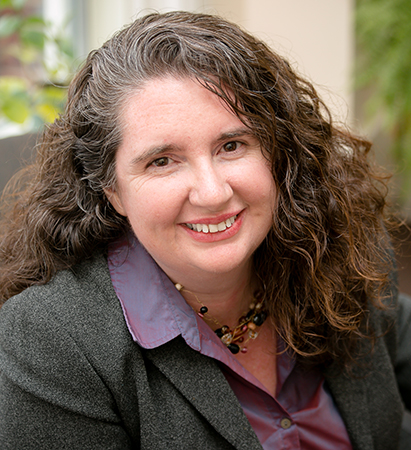 Child care and the high costs families face in paying for it are gaining traction as a public policy issue in New Hampshire.
According to a poll conducted on behalf of the Campaign for a Family-Friendly Economy, some 80 percent of Granite Staters support increased access to affordable quality child care and 76 percent support paid family and medical leave insurance,
In New Hampshire, the campaign will be working to make sure both issues will be on the agenda in the next legislative session, said Amanda Sears, the campaign's director.
Sears said the issue is becoming a pressing one for Granite State families. In New Hampshire, she said, a family with two young children averages $66,000 in household income but spends about $22,000, or one-third, on childcare costs.
"That's why it's becoming such a public issue and not a private issue, because it's affecting folks' ability to participate in our workforce," said Sears. According
to the Center for American Progress, a 26-year-old mother who takes five years off from a median-paying job ($30,253 in 2014) would forfeit $467,000 over a work life, reducing her lifetime earnings by 19 percent.
Currently, the state provides childcare scholarships for families, with a formula calculating the amount the family would have to pay, based on household income and family size.
According to the formula on the state Department of Health and Human Services' website, a family of two working or actively job-seeking parents with two children that earns up to $60,750 in household income could receive a scholarship of up to 20 percent of their income, $12,150, a year. However, about five years ago, the Legislature cut the childcare tuition assistance and financial incentives to childcare centers by $8 million, said Sears.
"The policy levers are mostly through the state budget," said Sears. "That's mostly through increasing the amount of subsidy available to families and increasing the number of families eligible for those subsidies," said Sears, who expects discussions to start this winter or heading into the spring.
'Public investment'
It's not only families that can't afford the cost of a childcare center. The facilities themselves struggle to pay their employees enough, and turnover is high. That's concerning, since brain development occurs early in childhood, when quality educators and caregivers are needed.
"We really need to think of child care as an early learning environment and improve the quality of our childcare centers," said Sears. "Through public policy, we could do workforce support so many subsidies are available to licensed centers to support the income of their workforce. It could be a public investment in that workforce so more qualified people are working and stick around longer."
"Even our presidential candidates are now talking about child care, which is somewhat unheard of," said Sears.
Hillary Clinton is proposing to cap the amount any family would have to pay for child care at 10 percent of household income and provide a tax credit to offset the extra amount paid.
Donald Trump has talked about allowing families to deduct a larger share of childcare costs from taxes, although this change is not seen as helping middle- and lower-class families.
Sears also wants to market the availability of childcare subsidies. The state doesn't have a waiting list for the assistance, which "shows people don't know this exists," said Sears.
She said the campaign will also be pushing for a paid family leave insurance program, which has enacted in California, New Jersey, Rhode Island and New York.
Funded by employee payroll deductions, the fund provides six weeks of paid leave in the case of a birth, adoption or the need to take care of a seriously ill family member.
According to a report by the Center for Economic and Policy Research, most California employers surveyed reported the paid family leave law had either a positive effect or no effect on productivity (89 percent), profit (91 percent), turnover (96 percent) and morale (99 percent).
"New Hampshire got a grant from the Department of Labor last year to study how to implement a system like that in New Hampshire, and we have a summit on Sept. 21 where the results will be shared," said Sears. "I guarantee there will be a bill in the next state Legislature on paid family and medical leave."