NH institutions awarded $20 million to study, develop biomaterials
National Science Foundation grant seen as fundamental building block to Advanced Regenerative Manufacturing Institute's mission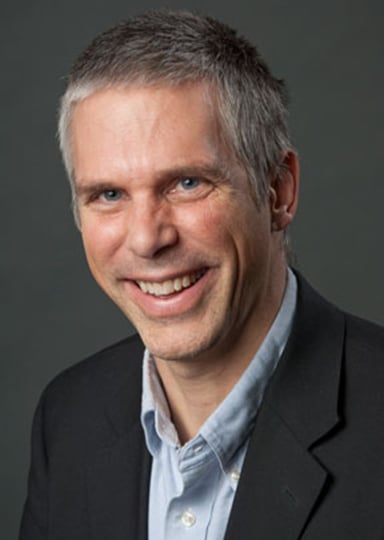 New Hampshire's top research universities have been awarded a $20 million, five-year federal grant to work closely with the Advanced Regenerative Manufacturing Institute and other industry partners to accelerate the advancement of biomaterial design and manufacturing.
The National Science Foundation awarded the grant to New Hampshire's Established Program to Stimulate Competitive Research (EPSCoR), a program administered by the University of New Hampshire to compete for such opportunities, available only to 24 states that rank on the lower-end of National Science Foundation research funding.
A University Research and Industry Plan issued by NH EPSCoR and released in 2016 revealed advanced manufacturing and biosciences were two of New Hampshire's most prominent innovation clusters.
And the application for the $20 million grant was in direct result of the plan's findings, said Kevin Gardner, director of strategic initiatives at NH EPSCoR.
Then the Advanced Regenerative Manufacturing Institute (ARMI) was launched in August 2017.
"We had some ideas of what we thought might work with our project, but we met with ARMI early on and pitched this idea … the ARMI folks we met with are really excited about this project," said Gardner, who noted, through the NH BioMade project, researchers can develop materials with new properties and functions to combat problems that arise from implants and tissue engineering applications.
Since the National Science Foundation won't support commercial work, which is ARMI's focus under an $80 million U.S. Department of Defense grant, NH BioMade will support the industry by providing fundamental work on materials, which is necessary to scale production, said Gardner.
"We hope we're able to develop novel types of materials in these different areas we're working in that will be used in the devices or in the sensors or in the different applications they have potential use for," he said.
The four areas include composite materials for orthopedics, sheet metal used for trauma fixation, microporous polymeric scaffolds for tissue engineering and porous conductive structures for biosensor applications.
"The human body makes incredibly complex materials. The bones and the tissues and things like that are much smarter and more heterogeneous than the materials we make to replace them," explained Gardener. "So we had pitched this center, which is the Center of Multiscale Modeling and Manufacturing of Biomaterials – there's such fundamental work to do on how we can develop models and manufacture these materials."
The center will house high-end instrumentation, including a computational core facility, a 3D-Bioplotter and a micro-CT scanner at UNH's Durham campus. There will also be some equipment located at Dartmouth College.
The grant will also be used to hire 11 new faculty members at UNH, Dartmouth and Keene State College.
There will also be funds left over to allow for grants to support further related work including seed grants supporting university-industry collaboration as well as other applications.
"Some of those [funds] are targeted for training and retraining a skilled workforce, and some are targeted toward people who want to use the biomaterials facility and computational facility – we want to make sure we support other people beyond our immediate team," said Gardner.
The marrying up of ARMI and NH BioMade is part of a larger trend in the state, said Gardner. "The University Research and Industry Plan relied on data to say where are the strengths New Hampshire has and where is the economy more broadly going and where are the opportunities where New Hampshire can play a unique role in the United States. New Hampshire was poised to move in this direction, which I think is played out by the fact that ARMI was successful and we were successful."
A tax incentive passed earlier this year for companies and young professionals participating in the regenerative medicine industry also signals state support, said Gardner.
"The state is seeing this as an opportunity to develop this technology-based economy and we want to be partners in the development of this economy — that's important for New Hampshire."