NH House panel weighs allowing biweekly paychecks
Bill would allow companies to pay employees every other week without state permission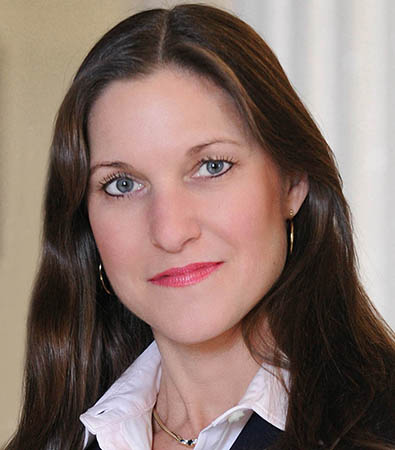 It is illegal for companies to pay employees every other week in New Hampshire, unless they ask for permission to do so from the state Department of Labor.
A lot of Granite State businesses just aren't aware of that, and some 63 firms were cited during the last fiscal year for violating the law, subjecting themselves to a fine of $100 to $2,500, said Michele Small, the chief inspector for the state Department of Labor, at a Tuesday hearing of the House Labor Committee.
Rep. Bart Fromuth, R-Bedford, chief operating officer of Freedom Logistics, found out about it the hard way when Labor Department inspectors showed up at his door.
"It wasn't the money. It was this 'gotcha' situation. It's like it is being used as harassment of the small business," he told the committee.
"We certainly don't mean to play 'gotcha'," said Small, who added that in most cases the agency waives all or most of the penalties and grants the business the right to pay the penalty on a biweekly basis. "It's a way to have a civil conversation. We look at a company whether they have workers' comp. Do they have a safety program? Do they have a record of not making payroll? It's a gentle way to get to know a new business."
Whether it's harassment or a gentle introduction, House Bill 1252 would end the practice by allowing firms to pay employees biweekly, as a matter of course. That's what most firms do anyway, said Rep. Laurie Sanborn, R-Bedford, prime sponsor of the bill. She said businesses moving into New Hampshire are often surprised to learn the practice is illegal.
"It's just so commonplace, they assume it's not a problem," she said. "If you are a small startup business without a human resource person, or you've come from another state, you don't even think to ask."
"You get in this audit situation, and it's embarrassing," said Rep. Keith Murphy, R-Bedford, a co-sponsor of the bill.
Paycheck to paycheck
Businesses like to pay employees biweekly for a number a reasons. It helps with cash flow, results in less paperwork for those doing their own payroll, and lowers the cost charged by many payroll companies.
But employees, especially those living paycheck to paycheck, are not so crazy about the idea, testified Stephen Tower, an attorney for NH Legal Assistance. Low-wage part-time workers with shifting schedules might have to wait three weeks before they are compensated for their fronted load hours, he said, making it difficult to plan.
"A weekly paycheck is a better alignment with their work and their earnings," he said.
While it is true that employers can do so anyway with permission, "changing the law encourages the practice," he said.
The state chapter of the AFL-CIO echoed Tower's criticism. The bill "will potentially hurt thousands of New Hampshire workers who need every penny of every weekly paycheck to manage the daily cost of living," wrote Glenn Brackett, the state chapter president, in written testimony
The state Department of Labor doesn't always grant permission to pay employees biweekly, said Small. Most employers are denied because they didn't have something else in place, usually workers' compensation insurance, and about 10 percent of the time they are denied either because they had a prior record of not making payroll or because it might pose a hardship for low-wage workers.
(At deadline, Small did not have accurate numbers showing how many businesses pay their employees biweekly or weekly and how many asked permission.)
David Juvet, vice president of the Business and Industry Association of NH, said the organization would like the bill to allow semi-weekly or even monthly paychecks as well, but agreed that "you have to take baby steps." Biweekly paychecks are particularly important, he said, because "it's a mere recognition of what's happening anyway."
Most of the committee members seemed to support the bill, though Rep. Will Infantine, R-Manchester, chair of the Labor Committee, said he thought there might be some way for the Labor Department to withdraw the ability for a company to pay workers every other week if the company has trouble making payroll or if workers complain of hardships.