NH House OKs rules for fantasy sports, drones
Regulations would govern contests played for money, enhance privacy from drones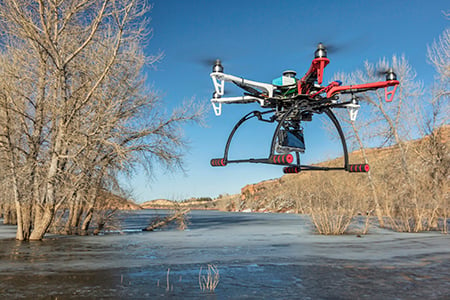 Bills that would impose state rules on online fantasy sports contests and drone use were approved Wednesday by the NH House.
The bills were part of the consent calendar, a collection of bills that the House votes on by voice vote with no debate.
HB 580, regulating online fantasy sports contests for money, does contain some consumer protections, but also insures that the state gets a piece of the action.
The bill would require that operators of fantasy sports contests not give any inside information to any one party, and that consumer account funds be kept in a segregated account. It also would limit participation to those over 18 and requires that operators not advertise to schools or college campuses.
In addition, it would require that operators register with the state, pay a $5,000 annual filing fee and be subject to a tax of 5 percent of gross contest revenues. They could face a $1,000 penalty for each violation.
HB 97, the drone bill, is mainly concerned with privacy. It would ban government or individuals from using drones to spy on people on their property if they could not be observed from the ground, though it would allow government to do so with a warrant based on probable cause, or to prevent imminent harm to life or serious damage to property, such as a terrorist attack. The measure also includes a clause that says it is not intended to prevent the media from using drones for legitimate news-gathering.
The bill also would hold operators liable for any damage they might cause and forbid both individuals and governments from flying armed drones, thought with some exceptions for the latter. In addition, a drone would not be able to be flown within five miles of an airport and the device would have to contain the phone number of the operator.
Also passed on the consent calendar were HB 412, which would broaden access to STEM technology curriculum from secondary to elementary schools, and HB 607, which would provide annual $1,000 merit scholarships to needy state high school graduates who attend college in New Hampshire.