NH House bill seeks to give Legislature some of PUC's authority
Measure would give lawmakers say over systems benefit charge increases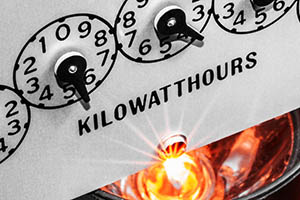 If you look at your electric bill, you might notice a tiny increase in something called a system benefit charge. It isn't much – a quarter of a tenth of a penny per kilowatt-hour, which for the average residential customer amounts to about 16 cents a month.
But it is the start of three years of increases in the charge that could raise $20 million for energy conservation programs aimed at helping the state reach a new energy efficiency resource standard. The money will be used for residents and businesses that take advantage of various conservation programs, but, proponents say, also will benefit those that do not participate in those programs by avoiding costs to build or maintain power plants to maintain peak demand.
That, at least, is the theory, and the reason the NH Public Utilities Commission approved the small transitional increase in the service benefit charge, or SBC, for 2017 – the first since the Legislature created the SBC in 2001. The PUC is also looking at increases that could raise an average residential bill by as much as $3 a month by 2020. The first year of those increases won't be finalized until the fall.
But on Thursday, the theory met a political reality at a House Science, Technology and Energy Committee hearing for House Bill 317, a bill that would require legislative approval for future SBC increases.
"This is an unconstitutional imposition of a tax," testified the sponsor, Rep. Michael Vose, R-Epping, the assistant majority leader. "It's a charge, a special tax on electric ratepayers."
But having lawmakers approve the fee could undermine the PUC's 15-month process to bring together stakeholders – including businesses and utilities – to create an energy efficiency standards, said Rep. Bob Backus, D-Manchester. "It could place it in jeopardy and perhaps be fatal to it," he said
Other lawmakers asked why lawmakers were taking aim at the SBC yet didn't want to take over the PUC's authority to set other aspects of electric rates, such as the cost of generation and transmission.
Officials at the PUC tried to explain that spending money on efficiency is actually similar to spending it on generation. Indeed, PUC senior counsel Ann Ross told NH Business Review that ISO-New England actually pays utilities for conservation, but New Hampshire has yet to determine exactly how much the state would save in avoided costs, and whether those savings surpassed the money raised by the SBC.
Other states, however, have shown that the benefits do outweigh the costs, said Kate Epsen, executive director of the NH Sustainable Energy Association. Epsen testified at the end of the hearing that the systems benefit charge would result in over $570 million in lifetime customer benefits.
Increased uncertainty?
Businesses also praised the program while complaining of intermittent funding and long waiting lists to take advantage of conservation programs.
Ted Stiles of Yankee Thermal Imaging, an energy-efficiency contractor that employs 15 to 18 people and does about 100 projects a year, said many of his customers have been waiting for a year for funding.
"It reduces your up-front cost," he said. "Most people don't have thousands of dollars lying around to do this. And there is a ripple effect. People have more money, and they are likely to spend it locally, they are more comfortable in their homes, there are health benefits."
But Rep. Richard Berry, R-Merrimack, chair of the panel, insisted that the bill "is just for us to oversee the rate, not to destroy the program."
"The PUC has been doing a good job," replied Stiles. "You gave them the responsibility to do the job. You should let them do it."
"This bill will increase the uncertainty," said Michael Turcotte, the owner of Turn Cycle Solution, a Nashua energy-efficiency contractor that employs 10 people, and president of the Greater Manchester/Nashua Home Builders and Remodelers Association. "Even now, sometimes it is there and sometimes it isn't." The added funds from the SBC increases, he said, "could change all that."