NH firms awarded more than $3 million in Dept. of Energy research and innovation grants
Award notifications were delayed due to Sec. Perry requiring project briefings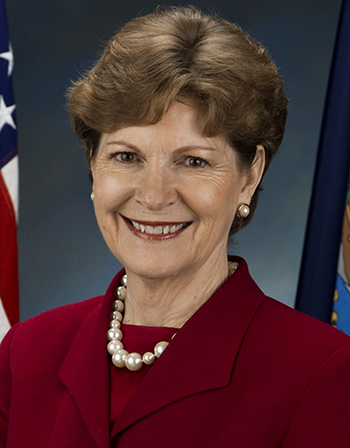 Three New Hampshire companies —Hanover-based Creare, Hanover-based Subsurface Insights and Durham-based Ground Energy Support — have received Small Business Innovation Research and Small Business Technology Transfer program grants from the U.S. Department of Energy totaling more than $3 million.
The Dept. of Energy had previously delayed notifications for up to three and a half months, for some projects, so "Secretary Rick Perry has an opportunity to be briefed on research projects that will take place under his administration," according to the U.S. Senate Committee on Small Business and Entrepreneurship.
Small businesses awaiting award notifications raised concerns to the committee in April regarding the delays. Sen. Jeanne Shaheen, ranking member on the committee, and Sen. Maria Cantwell, ranking member on the Committee on Energy and Natural Resources, sent a joint letter to the Dept. of Energy and SBA regarding the delay. At one time there were 89 projects being held up by the wait, according to a press release from the committee.
Today, the committee announced more than $200 million in research and development grants were awarded to small businesses in 44 states.
"This is good news for small businesses developing innovative energy technologies, and I appreciate Secretary Perry and Administrator McMahon heeding our call to move forward with the release of these critical R&D grants to small businesses that have been subject to unnecessary delays," said Shaheen in the committee's press release.
Engineering consultancy and research and development firm Creare has received $2 million in SBIR Phase II grants to facilitate monitoring for nuclear explosions and advance technologies for nuclear energy.
The first project aims to improve the ability to monitor and characterize nuclear events around the world to determine compliance with the Comprehensive Nuclear Test Ban Treaty. Creare aims to develop a new, lower-power method of collecting the small aerosol particles from the atmosphere that are need for analysis.
For the second project, Creare will develop technology for the production of uranium alloy fuel pins with unique shapes that are needed for next-generation nuclear power plants.
Creare has also received a $150,000 SBIR Phase I grant to develop technology for low-cost desalination of water in coastal regions with water scarcity by harnessing hydrokinetic power from ocean and tidal currents.
Subsurface Insights, a geophysical research and development company that develops and applies software for geoscience monitoring, has received a $1 million SBIR Phase II award to make computer models available to commercial entities in the advanced manufacturing and engineering industries.
And Ground Energy Support has received a $150,000 STTR Phase I grant to partner with a major research university to develop methods of demonstrating performance of geothermal heat pump systems. "Results of the research will help to overcome barriers preventing development of a widely available energy resource and enable the more widespread adoption of geothermal heat pump systems and other renewable thermal energy technologies," says the company's summary in the Department of Energy's database.