NH College and University Council to be recognized on 50th anniversary
Higher ed consortium has focused on collaboration among private, public institutions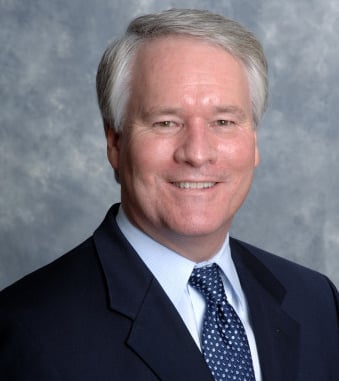 Later this month, Gov. Maggie Hassan will issue a proclamation in celebration of the NH College and University Council's 50th anniversary.
Founded in 1966, the nonprofit works to enhance communication among colleges and universities in the state, sharing best practices, connecting educators with employers and representing the industry to the Legislature regarding public policy issues.
"We're a relatively unique higher education consortium in that we are statewide and both public and private institutions are members," said Thomas Horgan, president and CEO since 1993. "The fact we've been at it for 50 years is a testament to the collaborative nature of our institutions and the collaborative nature of New Hampshire."
To celebrate the milestone, NHCUC is coordinating a number of events that will be held over the next year, said Horgan, starting with a small group of college presidents to witness the proclamation on Wednesday, Aug. 31, in Concord. Shortly after, New Hampshire's congressional delegation is expected to place a special recognition into the Congressional Record.
In addition to four meetings a year by participating college and university presidents, the organization's committees, made up of college faculty, focus on academic affairs, admissions, libraries, career services and multicultural student affairs.
"We try to share best practices, work collaboratively together," said Horgan. "For instance, the librarians discuss database licenses with providers so they can improve their academic holdings and negotiate better prices."
NHCUC also is the primary sponsor of the New Hampshire Forum of the Future, which holds events that look at emerging issues confronting industries in the Granite State.
Among the most pressing of those issues is developing a skilled workforce for local employers, he said.
"We are the only state in the country to not provide state-funded scholarships to students, and I think the business community is confronted by a shrinking pipeline of high knowledge workers, so we try to be the voice for both public and private education," said Horgan.
Every spring, the NHCUC hosts the largest career fair north of Boston. NHCUC is also on the steering committee for and a supporter of New Hampshire Scholars, a program that encourages students to take more rigorous courses in high school, based on a partnership with a local business leader and school district, with federal funding through the U.S. Department of Education.
Over 300 businesses support the program, said Horgan.