NH businesses urge GOP gubernatorial candidates to pledge against LGBT discrimination
Letter calls on them to denounce laws, vow to veto them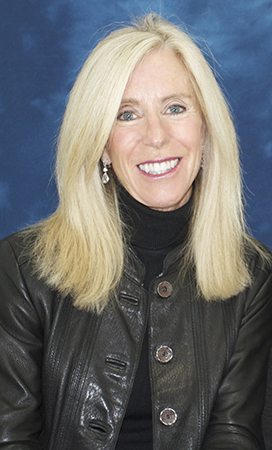 A group of New Hampshire businesspeople have sent letters to the four Republican gubernatorial candidates asking them to denounce laws they say discriminate against LGBT people in other states and publicly state they would never sign such legislation.
Since its passage in March, North Carolina's HB 2 – which mandates that transgender people use the bathroom that correlates with the gender on their birth certificate, not by which they identify as – has drawn backlash not only among citizens, but also businesses. And so have other anti-LGBT laws in Tennessee, Mississippi, Indiana and parts of Alabama.
In fact, in response to North Carolina's law, PayPal withdrew plans to open a new global operations center in Charlotte, removing the potential of what were described as 400 "high-income" jobs. Similarly, Deutsche Bank suspended plans to create 250 new jobs near Raleigh. And musical artists, including Bruce Springsteen and Ringo Starr, canceled concerts in protest.
"A similar law in our state would be catastrophic for New Hampshire's local businesses and tourism," reads the letters, sent to NH Rep. Frank Edelblut, R-Hillsborough, NH Sen. Jeanie Forrester, R-Meredith, Manchester Mayor Ted Gatsas and Executive Councilor Chris Sununu. "We should strive to make the Granite State a hub for economic activity and a destination for the best and the brightest. Such a law would do the opposite."
The nine businesspeople who signed the letters are: Jack Blalock, mayor of Portsmouth and owner of Old Ferry Landing restaurant in the Port City; Mary Jo Brown, owner of Brown & Company Design, also in Portsmouth; Barbara Couch, president of the Hypertherm HOPE Foundation in Hanover; Gary Hirshberg, chairman of Londonderry-based Stonyfield Farm; Joe Keefe, president and CEO of Pax World Management in Portsmouth; Ron King, president of Concord-based Natural Playgrounds Company; Karen Liot Hill, owner of the Lebanon Diner; Chris Pappas, District 4 executive councilor and co-owner of the Puritan Backroom Restaurant in Manchester; and Nancy Vawter, owner of Atlantic Media Productions of Portsmouth.
Evan Lukaske, press secretary for the NH Democratic Party said hearing from businesses about the issue led the party to reach out to other businesses in the community to participate in the letter.
"You seldom see a law passed and jobs start leaving," said Lukaske. "Anytime there's a law that passes that has that impact on the business community, people are going to start thinking about their own business."
"It came to me – it seemed reasonable," said Barbara Couch, president of Hypertherm HOPE Foundation and vice president of corporate responsibility at Hypertherm, a manufacturer of high-temperature metal-cutting technologies. "The main reason for signing it is to take proactive measures like Texas with Texas Competes, to make sure we don't step backward from where we are today and be in a situation similar to that of Tennessee. My hope is that nothing ever gets in the way of New Hampshire being a state of inclusion."
Proactive steps
Texas Competes is a group working to create a unified voice in the Texas business community with the message that LGBT inclusion is good for the state's economy. The group has grown from 100 companies in 2015 to more than 850 companies.
The letters are not the first proactive step to prevent discrimination in New Hampshire. The Portsmouth City Council recently voted unanimously to take a stand against the LGBT discriminatory law passed in North Carolina. It also voted to forbid sending city employees to conferences in North Carolina.
The Democratic Party originally reached out to Blalock to sign the letter as a business owner, he said.
"Having read the letter, not only can I agree to this personally, but since it was put to me after our Portsmouth City Council [vote] – I wouldn't take a public stance as the mayor if my council was not in support of it. I felt very comfortable signing on to that letter," said Blalock. "It's sending the message we wouldn't tolerate that kind of language or movement."
Vawter, owner of Atlantic Media Productions, has spent the last four years producing a documentary on Portsmouth's black history and the new African Burying Ground Memorial Park, and in that time, she said, has learned a thing or two about discrimination.
"We stated learning about a rich black history in New Hampshire no one either knows about or wants to remember," said Vawter. "When you read history books, it doesn't include black history in New Hampshire. How many students all over the state know that, in 1779, 20 enslaved men wrote a declaration of independence of their own? It's beautifully written, but nobody knows we had slaves here."
Vawter said she signed the letter as a "preemptive stance."
"This is a preemptive way to let them know, should you promote a law like this, there will be tons of us who will come to Concord."
At press time, NH Business Review had not received a response from any of the Republican gubernatorial candidates.