NH business incubators seek to restore state funding in next budget
Current appropriation not included in governor's plan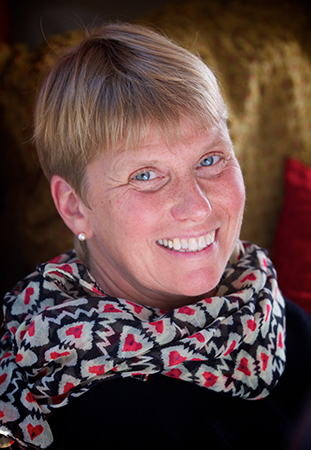 Business incubators across the state are concerned about the omission of incubator funding in Gov. Chris Sununu's proposed state budget.
Last year, for the first time, the five member organizations of the NH Business Incubator Network — Alpha Loft in Manchester, Portsmouth and Durham, the Hannah Grimes Center in the Keene, the Enterprise Center at Plymouth, Mount Washington Tech Village in Conway and the Dartmouth Regional Technology Center/DEN in Lebanon — shared $107,000 in funds through the NH Department of Resources and Economic Development.
It was an initiative encouraged by then-Gov. Maggie Hassan,, as recommended by the Live Free and Start advisory committee she created.
The state support was matched by the NH Business and Finance Authority, resulting in each incubator being awarded $20,000 in October with another $20,000 slated for April.
While each incubator used the grants differently, generally the funds supported additional incubator programs and services as well as expanding its network of mentors.
"I think it's important that the state be one of the funders of the work we do in economic development," said Alpha Loft CEO Mark Kaplan, who said most of the programs and events Alpha Loft provides are free.
According to NHBIN, incubator staff and partners presented 386 educational workshops and seminars in 2016, which drew a total attendance of over 4,200 business and community members.
"I just wondered if it was an oversight and I honestly think it is," said Mary Ann Kristiansen, executive director of the Hannah Grimes Center. The center sent out a press release on Wednesday asking individuals to virtually sign a letter to the governor and legislators seeking to restore funding.
Kristiansen said Governor Sununu "is very much about business and entrepreneurship and jobs in the state, so I just wondered if they knew. We're hoping to draw attention to it for him and I think we're fairly optimistic it could be restored."
She said Hannah Grimes used most of the $20,000 it received to provide scholarships to bring new businesses into the incubator or through its six-week Startup Lab program that ends with a solid business plan and marketing pitch.
"The response on the incubator was phenomenal. We went from 72 percent occupied to 95 percent occupied," said Kristiansen. About 50 percent of Startup Lab participants require scholarship funding, she said.
'Great progress'
Alpha Loft expanded the number of businesses in its Accelerate NH initiative, a three-month program that provides startups with a mentor and educational seminars to aid their expansion. Last year six startups participated. This year there are nine.
"We believe those companies will make great progress," said Kaplan. "One of the ways it's helping, from the staff support standpoint, we can put more mentoring in the program and beef up the program itself."
Last year, Alpha Loft created a director of development and entrepreneurship network position and hired Kristen Crawford to bolster fundraising efforts and grow its network of mentors.
The Enterprise Center at Plymouth used the funding to launch its own eight-week APEX Accelerator program that started this month. And the Mount Washington Tech Village used its additional funding for a new series of boot camps to help aspiring or current entrepreneurs.
"Basically, the dollars are an important resource to the incubator as far as the operations we provide [that lend] a tremendous amount of support to startups and the local businesses in the areas we are located," said Jac Cuddy, executive director of the Mt. Washington Valley Economic Council and director of the Tech Village.
"Whatever one incubator is offering for seminars is shared throughout the state, so if someone happens to be visiting in an area another incubator is located, they have access to the resources provided by that incubator," Cuddy said of the coordination within NHBIN.
"Live Free and Start has helped us get the NH Business Incubator Network reinvigorated, and that helped us with making sure the legislators understood what the incubators are and what they're doing in the various geographies we exist in," said AlphaLoft's Kaplan. "The state's funding is one piece of a lot of different funding to make this happen."