New women's business center to set up shop in New Hampshire
Mass.-based Center for Women & Enterprise awarded SBA grant, looking at Nashua location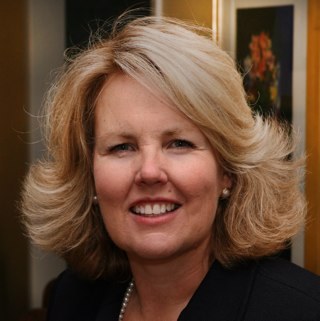 Come early next year, women entrepreneurs in the Granite State will have another gathering place and online resource for all aspects of forming and growing their business.
The Boston-based Center for Women & Enterprise has been awarded a $150,000, one-year grant from the U.S. Small Business Administration, with the expectation of continued funding in following years.
CWE was able to receive the grant after the Center for Women's Advancement at Southern New Hampshire University opted to discontinue its formal grant relationship with SBA's New Hampshire district.
The center, first founded 20 years ago, has three offices: a main office in Boston, one in Worcester, Mass. and another in Providence, R.I.
Focused on its expansion into New Hampshire, CWE's CEO Susan Rittscher says the organization is examining space in the Nashua area for the new office. Rittscher says CWE is also actively seeking and accepting resumes for a program manager to lead their efforts in New Hampshire.
CWE hopes to have the new office and a grand opening, networking event in the first quarter of 2015.
"In 2000, we actually went into a new state in Rhode Island, so we're experienced with beginning a process like this in a new area," says Rittscher. "We also have an office in Worcester. With New Hampshire, we're going to take the playbook back out again with our expansion of our other two offices."
But CWE is not new to New Hampshire. About 50 women-owned businesses in the Granite State have gone through the CWE and the third-party private certifier, Women's Business Enterprise National Council, to earn women-owned business certification, giving them a boost in earning federal contracts.
"Because of this program, they already have New Hampshire clients," says Greta Johansson, district director of SBA New Hampshire. "They're already here they're just formalizing their presence in a bigger way now."
CWE has also held online seminars and led workshops in New Hampshire. Its focus is educating, training and consulting women considering entrepreneurship or looking to grow their existing business.
"You'll see a series of classes designed for someone thinking about starting a business – early visioning and business planning classes…as well as classes catering to women who already have businesses," says Rittscher.
"There always seems to be more demand in resources," says Johansson. " [CWE has] developed, over time, long-term programs … one focused on starting and launching a business, expanding and turning a corner on a business. They've developed high quality educational programs, and that's something that is hard to find, not that it's totally absent, but hard to find that quality of education that's focused on people who are running a business, so it needs to be flexible."
Rittscher recommends that women who are starting a business attend meetings in person – giving them an opportunity to form a support group – the online seminars better accommodate busy entrepreneurs' schedules.
While its office will likely be in Nashua, Rittscher says the center will continue to hold workshops across the state. CWE has already begun meeting with key leaders in the state and leaders of other similar organizations for the possibility of collaborating.
After four years of SBA funding, the Center for Women's Advancement at SNHU will continue as always, just without SBA-structured funding and direction.
When asked whether CWE planned to collaborate with that organization as well, Rittscher said CWE had good existing relations with the group.
"Actually, when they started, we had conversations about working together, and so my intention would be to continue the good relationship that was started and how we can offer complementary services and programs."