New Trump budget proposal spells out business assistance cuts
At least a dozen programs benefiting NH companies face elimination, with reductions for even more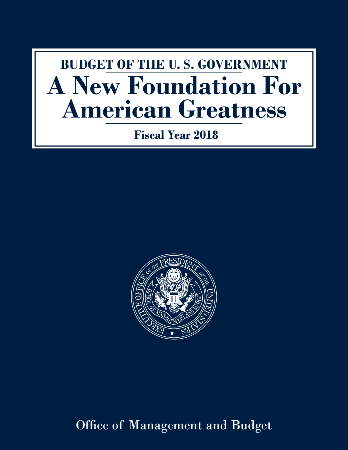 While much of the attention on the Trump administration's latest budget plan has focused on proposed cuts to social safety net programs, including Medicaid, food stamps and Social Security disability – cuts that would indirectly affect businesses and employers – the proposal includes several cuts that would directly affect businesses.
For the most part, the proposals revealed Tuesday by the administration in its "A New Foundation for American Greatness" budget plan came as no surprise, since most of them were contained in the "America's First" budget blueprint issued earlier this year. But the most recent document firms up the initial proposal, but in some cases they are more severe, although in others the cuts are smaller.
If the latest proposal were to be approved by Congress unscathed, New Hampshire businesses and others in the Granite State would say goodbye to several entire programs that many have benefited from:
• The Economic Development Administration (which includes the Trade Adjustment Assistance for Firms)
• The Manufacturing Extension Partnership
• Advanced Research Projects Agency-Energy (ARPA-E)
• The Title 17 Innovative Technology Loan Guarantee Program
• The Weatherization Assistance Program
• The State Energy Program
• The Health Profession and Nursing Training programs
• The Low Income Home Energy Assistance Program (LIHEAP)
• The Community Block Development Grant program
• Occupational Safety and Health Administration training grants
• Community Development Financial Institutions grants
• The Northern Border Regional Commission
All of the program were slated for elimination in the initial blueprint, but the new proposal has some changes:
For instance, The U.S. Department of Agriculture's the Rural Business and Cooperative Service would be eliminated; previously, it was only scheduled for an 8 percent budget cut. The Rural Economic Development Program would also be wiped out.
While the Department of Commerce's budget would still be reduced by 16 percent, missing is talk about "rescaling" export promotion, so that program might escape the ax. New Hampshire receives $1.1 million under Commerce's State Trade Export Promotion program.
There would be a 39 percent cut to the Labor Department's Workforce Innovation and Opportunity Act program, a little larger than the original 35 percent cut percent. The document doesn't clarify whether there will be cuts to or even elimination of Trade Adjustment Assistance for workers displaced by foreign competition.
The entire Labor budget was originally slated for a 21 percent cut; it has been reduced to 20 percent.
The Environmental Protection Agency would face an overall 34 percent budget cut, but the new plan doesn't list the list the total 50 programs slated for elimination in the previous blueprint, though two are mentioned: the Energy Star program and Science to Achieve Results (STAR) grants that New Hampshire businesses have taken advantage of before.
There is even less detail about the proposed 5 percent cut at the Small Business Administration. The previous budget talked about ending PRIME technical assistance grants and the Growth Accelerator Fund and cutting funding for Regional Innovation Clusters by 20 percent.