New test reveals higher PFOA levels in Amherst water
NH DES releases results for former Textiles Coated International site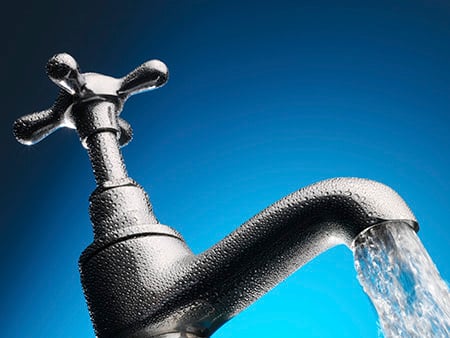 The NH Hampshire Department of Environmental Services is expanding its investigation into perfluorinated chemicals in Amherst's drinking water after test results revealed high levels of PFOA at the former site of a manufacturing facility.
Several weeks ago, DES took 11 water well samples within a one-mile radius of the former location of Textiles Coated International at 105 Route 101A in Amherst. The results, released Wednesday by the agency, show concentrations of PFOA, or synthetic perfluorooctanoic acid, ranging from non-detect to 620 parts per trillion. Four out of the 11 water well tests had results of over 100 parts per trillion.
The agency has advised the owners of properties whose wells show concentrations above 100 ppt not to drink the water and that bottled water will be provided.
In 2009, the U.S. Environmental Protection Agency set short-term exposure to PFOA at 400 parts per trillion. Sometime this spring, the EPA will release lifetime health advisory levels for PFOA.
Wednesday's news follows the announcement that the DES is contacting 40 manufacturers in the state regarding 44 current and former facilities that may have used perfluorinated chemicals or PFCs.
TCI, which manufactures high-performance fluoropolymer films, laminates and composites, is on the list, and was marked as a priority. TCI operated at the Amherst site from 1985 to 2006. In 2005, TCI began moving operations to its Manchester location, at 200 Bouchard St., near the Manchester-Boston Regional Airport.
During an unannounced site inspection at its Manchester location, TCI told DES it historically used ammonium perfluorooctanoate, an ammonium salt of PFOA that has not been used since 2013, according to a press release from DES.
There are no private wells within a mile of TCI's Manchester location, but DES did collect samples from Lake Massabesic, the source of the public water supply for the city of Manchester and surrounding communities, located three to six miles away. The results returned with just 3 ppt, which is considered safe, background levels.
DES will initially be contacting the owners of private water wells located within a half-mile radius of the Amherst location to make arrangements to collect samples. Well owners within the initial investigation area can request their well to be sampled by filling out the NHDES form that can be found here.