New law protects workplace flexibility requests
Measure prohibits retaliation against employee with schedule request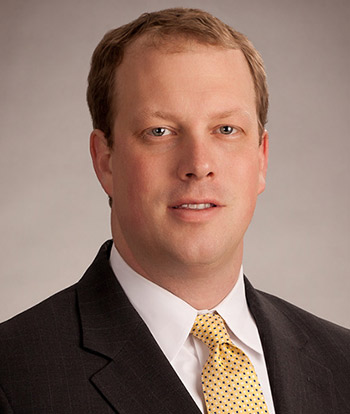 Last session, New Hampshire's Republi­can-led Legislature passed an important piece of legislation in the area of labor and employment law, which Gov. Maggie Hassan has signed into law.
Introduced as Senate Bill 416, "relative to flexible working arrangements in employ­ment," the new law "prohibits an employer from retaliating against an employee who requests a flexible work schedule."
While the law does not require the em­ployer to "accommodate a flexible work schedule," it prohibits an employer from tak­ing any negative employment action against an employee who makes the request.
The bill, sponsored by Sen. Dan Feltes, D-Concord, constitutes an effort by our Legis­lature to mandate an environment in which employers and employees may more freely discuss work schedule accommodations.
The law has received early and positive recognition from at least one national pub­lication: Slate spotlighted the law in a June 24 article, "New Hampshire's the Latest State to Make Requesting Flextime a Little Bit Easier."
According to that article, studies show employment-related stigma attaches to em­ployees who request flexible employment arrangements with their employers. Slate noted that the absence of flexibility in the workplace has been identified as one reason for the decline of American women in the workforce over the past 25 years.
The bill drew bipartisan legislative sup­port because of a generalized desire among lawmakers to attract young families.
In sponsoring the bill, Senator Feltes not­ed that increasingly, substantial childcare responsibilities born by two-career house­holds interfere with the ability of young working families to remain in the workforce and to contribute to the economy.
The NH Department of Labor appeared to echo these observations, noting that is­sues regarding schedules come to it quite frequently and that it had no present means of addressing such issues.
Numerous New Hampshire nonprofit or­ganizations testified in support of the bill.
The Granite State Progress Education Fund and NH Citizens Alliance stated that the bill "eliminated" a major barrier to wom­en entering and reentering the workforce, particularly after having children. The NH Women's Foundation added that "work­place flexibility" and "flextime" was the number one interest of over 500 men and women who responded to a survey the or­ganization conducted last fall.
SB 416 is a law businesses should not ig­nore.
The Legislature has not defined what constitutes a "request" for a "flexible work schedule," nor has it enumerated the types of actions that would constitute "retaliation," creating some uncertainty regarding when the law's provisions will be triggered.
The consequences of running afoul of the statute are potentially significant. The law does not appear to trigger other provisions of our labor laws, specifically, those that provide for private rights of action and even criminal liability for violations of our state's equal pay statute. However, current law au­thorizes the labor commissioner to receive and act on administrative complaints arising out of a violation of the new law.
Additionally, attorneys for employees will rely on the policies favoring workplace flex­ibility expressed by the statute to support traditional claims for wrongful termination, arguing that their clients have been termi­nated for requesting a flexible schedule, an act that public policy would encourage.
Employers will defend such lawsuits by of­fering non-retaliatory reasons for any nega­tive action against a requesting employee.
In the meantime, businesses would be well-advised to respond to any request made by an employee for schedule modifi­cations, whether on a one-time or ongoing basis, by engaging the employee in a discus­sion of the pros and cons of such a request, including real-life costs to the productivity and morale of the business.
If a denial is necessary, businesses should carefully document the reasons for the deni­al and track any future employment decision regarding the employee to reasons specifi­cally performance related or other factors unrelated to the request.
The state's new workplace scheduling law is meant to cause structural changes to business practices so as to foster a more hospitable environment for flexible work ar­rangements. Businesses should expect the employment bar to bring litigation with this goal in mind.
Michael Lewis, a shareholder at the law firm of Rath, Young and Pignatelli, can be reached at msl@rathlaw.com.