New Hampshire's labor shortage unabated
Pay hikes are minuscule as unemployment remains below 3 percent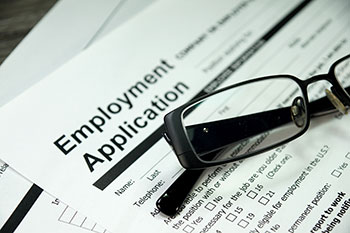 Unemployment in New Hampshire slipped by a point in May, but at a seasonally adjusted 2.9 percent, the state is far below the national rate of 4.3 percent.
Last month, when the rate was 2.8 percent, New Hampshire ranked as the fourth lowest rate in the nation — it isn't known yet how New Hampshire faired in comparison to the other 50 states in May.
But May's rate, like April's, was the exact same as it was in 2016.
Indeed the state has kept below 3 percent since December of 2015. New Hampshire does have more jobs (5,300) but it also has more unemployed (500). This is because the total labor force grew by 5,820.
The figures reflect what employers have been seeing for a long time: an acute labor shortage. But despite the scarce supply, wages have gone up only slightly since last year. The average hourly earnings among all workers reached $26 in May, a 62-cent increase, or about 2.4 percent.
And the average employee is not working a heck of a lot more: 34.2 hours compared to 34 hours, or a 12-minute difference.
Job gains (compared to last year) were scarce in manufacturing, which only added 200 jobs. And manufacturing hours and pay dropped slightly.
The service sector posed the biggest gains. Leisure and hospitality added 2,900 jobs (a 4.2 percent increase) showing that the restaurant boom continues. And construction added 2,400 jobs (a 9.5 percent increase) as low real estate inventory is finally resulting in some new commercial buildings and homes.
The education and health sector also added 2,300 jobs — apparently the turmoil over health insurance hasn't affected that sector much. Finally professional, scientific and technical services – which include the consultants, attorneys, accountants and engineers — increased by 1,600 positions. That sector received the biggest wage increases, averaging $29.30 an hour, $1.23 more than they received last year, a 4.4 percent raise.