New Hampshire attorneys, firms confront a changed legal services landscape
Granite State lawyers face a new economic reality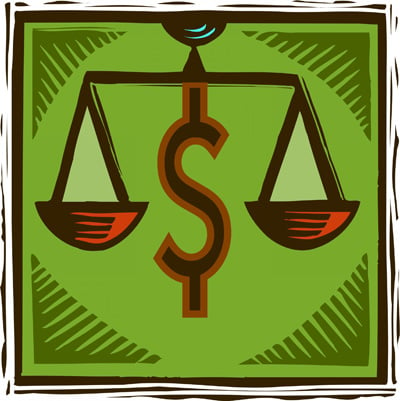 Bruce L. Dorner's calls are changing.
More and more, when Dorner picks up the phone at his solo law practice in Londonderry, the person on the other end of the line will say something like, "How much is a will?," as if it were an oil change. Or, perhaps even worse, "I created a will online; can you review it?"
Attempts to commoditize and a growing do-it-yourself attitude about legal services are just two trends contributing to the post-recession struggles of lawyers and law firms nationwide. Negative news — such as layoffs, closures, mergers, rate cuts and lawyer under- and unemployment — have dominated headlines in the national legal press in recent years.
Many of New Hampshire's leading lawyers say the size, scope and nature of the Granite State's legal economy have insulated it from the havoc. But statistics from the Bureau of Labor Statistics and other sources suggest that — at least in New Hampshire's two largest law markets, Manchester and Concord — there has not been immunity to the pain.
According to the BLS' Occupational Employment Statistics survey, the number of lawyers in greater Manchester and greater Concord declined 8 percent and 23 percent, respectively, in 2012. In greater Manchester, lawyers also took a 10 percent pay cut in 2012, from a mean annual wage of $138,140 to $124,760, according to the survey.
Another report created by legal management software company TyMetrix suggests associates, in particular, are taking the brunt of the beating.
According to TyMetrix's 2013 Real Rate Report, the average rate charged by partners in greater Manchester (the only New Hampshire region included in the report) actually increased 3 percent from 2010 to 2012 (and 11 percent for those with 21-plus years' experience), while associates saw their rates slashed a whopping 30 percent from 2010 to 2012.
"The numbers are not surprising. They are consistent with what I'm observing in this marketplace and others," said W. Scott O'Connell, a litigator at Boston-based Nixon Peabody's Manchester office. (The firm is the 11th largest in New Hampshire, according the New Hampshire Bar Association's Bar News publication.) "There is a fundamental reallocation of demand for legal services. It has caused all types of dislocation of resources and a lot of cost competition and a lot of discussion with clients about what they value and what they will pay for it."
Territorial
On a rainy autumn day in Concord, Tom Rath sits in his large office steps away from the State House and describes a typical New Hampshire law firm of yesteryear.
There used to be de facto territories for the big — by New Hampshire standards — firms.
"Almost everyone had an insurance company client that kept defense work busy," said Rath, a prominent political power broker and founder of Concord's Rath, Young & Pignatelli. "Most had a bank that kept them busy with real estate and business practices."
All were heavily male, Rath continues, and, inevitably, the top lawyers at the firm were also prominent in local political and social circles as well. The firms had relationships with counterparts in Boston, which would farm work out to them when matters crossed the border to the north, Rath said, "which allowed people to get very, very big cases."
"The rule was just that you didn't steal the client permanently," Rath continued. "But now that the market has tightened, those (Boston) firms are opening (New Hampshire) offices, crossing the border, or hiring New Hampshire lawyers to keep the work for themselves. New Hampshire is just much more wide open."
That trend developed partly by design. New Hampshire has gone from a state that required residency for bar admission – until the U.S. Supreme Court ruled that unconstitutional in 1985 – to one that voluntarily loosened standards when the state Supreme Court created an admission-by-motion process in 2002.
The process allows experienced out-of-state lawyers to be admitted to practice in New Hampshire without taking the state's bar exam.
Major national corporations that used to have no choice but to hire a New Hampshire lawyer now have many more options.
"That's gone away, for the most part, to regional and national firms," Bedford-based law firm consultant Arthur G. Greene said of New Hampshire lawyers' representation of large corporations.
According to the New Hampshire Bar Association's Bar News publication, 1,714 of 5,186 active members — a full third — have offices out of state, up from 876 out of 3,889 members, or 22.5 percent, in 1998. The invasion has advanced to the point that the New Hampshire Bar Association is considering adding an at-large seat to its board of governors for out-of-state lawyers who practice here.
Major national corporations that used to have no choice but to hire a New Hampshire lawyer now have many more options.
Another sign of the trend: Seven of the state's 20 largest firms are headquartered outside New Hampshire, up from just one out of the top 20 in 2001, according to the Bar News.
"If you are a business and you already have a lawyer in Massachusetts, you may stick with him rather than hiring a new New Hampshire lawyer," said bar association President Jaye L. Rancourt. "I'm sure it's had an impact. I'm not sure how drastic."
Colonized
Correctly noting that the trend cuts both ways, many lawyers, like Rancourt, are hesitant to attribute any decline in the New Hampshire legal economy to border-crossing. Other changes have more clearly rocked the traditional model laid out by Rath.
For one thing, those local institutions such as banks and insurers that Rath said firms relied on have declined in number and aren't really all that local anymore.
"We've been colonized by larger companies that own our New Hampshire institutions," said Rath, noting that it's much tougher to get hired as outside counsel when the decisions are being made by a company's out-of-state general counsel.
And, most obviously and importantly, the Great Recession and its aftershocks have quite simply left individuals and businesses with less money to spend on lawyers and even a new mindset on how to use them.
"The old legal services model simply required you to know the law," said Ari B. Pollack, president and shareholder at Concord's Gallagher, Callahan & Gartrell. "Now you have to know how to apply it to specific circumstances to avoid or manage risk. I think the recessionary economy has forced clients to be much more protective of their assets. … They're using their legal relationships to avoid liability and structure their business to they can avoid the fight. As opposed to just accepting fights, they are more proactive about avoiding them.
"I get way more calls today about, 'How should this be structured?' versus, 'I did something that created liability. Help,'" he said.
Pollack said the shift makes the firm's lawyers feel more like business consultants than litigators sometimes, but "we would rather be creative than not have the work" – a sentiment he also carries to the table when clients request flat or capped fees, which is an increasingly requested alternative to the billable hour.
Gone are the days when a lawyer could send a client a vague $42,000 bill for "legal services rendered."
"If you sent a bill out like that today, you'd get shot," said Rath.
More seasoning, please
Everyone's thinking a lot more about the bottom line, said Petar Leonard, a recent graduate of the University of New Hampshire School of Law and new hire at The Stein Law Firm in Concord.
'We've been colonized by larger companies that own our New Hampshire institutions,' said Tom Rath, founder of Concord's Rath, Young & Pignatelli, noting that it's much tougher to get hired as outside counsel when the decisions are being made by a company's out-of-state general counsel.
Leonard should know; the troubles of the legal industry have had an outsized impact on young lawyers like him.
One reason for that, according to legal consultant Greene, is that businesses are insisting that their matters be handled by seasoned attorneys. Some have gone as far as to create guidelines prohibiting firms from billing them for an associate's time.
"Businesses years ago may have been willing to pay an associate a certain rate to get up to speed," Rancourt said. "There has been a trend in recent years of businesses not wanting to pay for associates to learn the ropes."
This has wreaked havoc on demand for freshly minted lawyers. When he was looking for a job, Leonard said it seemed every job posting was for a lawyer with at least five years of experience. He attributed his own luck to an inordinate amount of "power networking," but said most of his classmates are struggling.
"You can't just throw an associate on there and bill for all the time it takes them to understand it," Rath said. "Experience is prized."
In April, Law School Transparency, a nonprofit legal education policy organization, reported that a "devastating" 27.7 percent of 2012 law school graduates "were either underemployed (short-term or part-time job, or non-professional) or not employed (unemployed or pursuing an additional degree)."
New Hampshire's largest law firm, McLane, Graf, Raulerson & Middleton in Manchester, used to hire recent law school graduates exclusively.
"When I first started practicing, there was no lateral market. It just didn't exist. Now we do more lateral hiring than graduate hiring," said Dick Samuels, managing director of the firm. "We had an objective to expand in areas strategically and add depth. Hiring experienced people is the fastest and easiest way to do that."
They also require less training – if any – and, as Pollack noted, "It's hard to train people when clients are expecting a certain amount of seniority."
Paradigm shift
The lack of demand for associates, in particular, and for legal services in general has threatened the traditional law firm business model itself, which Dorner described as "a top-heavy pyramid where partners build business and take profits by leveraging the work of younger attorneys."
"The whole point of taking on associates is to delegate to or hand off work – to bill that out and get cut," said Leonard. "Clients don't have as much money to spend on legal fees. That means less work for partners, which in turn resulted in less work for associates."
The unsustainability of the "pyramid model" was evidenced by last year's closure of prominent Manchester firm Wiggin & Nourie, which traced its roots to the 1860s. Heather Krans, also of The Stein Law Firm in Concord, said the lack of work left Wiggin & Nourie unable to grow to the size it needed to.
"Essentially, they moved into a large office space anticipating that more attorneys would join the firm, and they were never able to recruit the number of attorneys they needed to sustain the operating costs in a way that people were satisfied with the firm's profitability," said Krans, who was among a group of 20 lawyers who left the firm between 2010 and its closure. "They were looking for people with books of business and profitable clients."
Despite the noted challenges, many lawyers and experts interviewed for this story were skeptical of the statistics from the BLS and TyMetrix and said the Granite State's legal economy is not in as bad of shape as those numbers or the troubles of the legal industry nationally suggest.
"New Hampshire businesses and law firms in particular tend to be small enough that they can buck any trend," Pollack said. "And it comes down to the quality of services provided, the strength of client relationships and the ability to show results."
Greene agreed and pointed out that he has never used BLS or TyMetrix data in his consultancy.
"My experience is lawyers are doing better each year over the past four to five years," he said. "The numbers don't fit what I see with the firms I work with … but there really isn't good statistical information, in my view, for how New Hampshire lawyers are doing."
While the bar association knows how many attorneys are licensed in New Hampshire, it doesn't have any statistics on how many are employed at a particular time or a recent survey of compensation.
But perhaps a good indicator of the health of the industry is whether New Hampshire lawyers would recommend that someone go to law school.
"Sure, as long as it's not my kids," joked Samuels, before adding more seriously that he would caution against going anywhere but a top 14 school, given the job risk. "You have to really want to be a lawyer."
Leonard said he would only advise it if someone was receiving substantial financial aid, comparing it to "going to Vegas" otherwise.
"It's a tough time to cut your teeth and get into the law," O'Connell said. "Demand is low, and to the extent there is demand, it's for the seasoned lawyers."
Pollack said he would change his mind if law school were cheaper or job prospects better. In the meantime, he said he would "think twice."
"I think it's a great career to pursue. But to spend that kind of money or incur that kind of debt and not have more assurance of a productive career is taking a real risk with your life."