New England's bustling medical industry drives Scott Electronics' growth
Homeland security contributes to Salem firm's broad customer base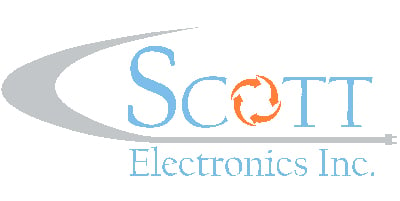 For 33 years, Scott Electronics in Salem, N.H., has provided cables, harnesses, panel assemblies and control boxes for a wide range of customers in the medical, homeland security and industrial markets. With a majority of its customers based in New England, Scott Electronics has enjoyed consistent business growth tied to the rise of technological and medical development in the region.
"For us, business has absolutely gotten off to a good start," said Director of Operations, David Metzemaekers. "Over the last five or six years, it's been an uptick in business each year. Last year it was 11 percent growth and this year we expect 11 percent."
To accommodate the growth, Scott Electronics moved last fall to a larger facility in Salem, where its customers, suppliers and vendors are welcome to tour and participate in an open house celebration in February. The company, which provides electronics manufacturing services, works with customers ranging from startups to billion-dollar corporations.
"I feel like there's a lot of people trying to solve a lot of problems and it comes out of the New England area," said Metzemaekers, of the R&D occurring in the region. "Most of our customers are established but we're always looking for new products that we feel have potential to drive different market segments. There are a lot of startups in this area, and a lot of them do pretty well. We want to be in at the ground level."
Director of Quality, Scott Metzemaekers, says robotics is a growing market segment for the company.
"We've had a number of opportunities in the robotics market with various applications in warehouse distribution including assistance in product mobility and also helping to integrate robotics in equipment development," he said.
The medical industry continues to be the company's biggest growth driver. David Metzemaekers notably deemed their customer base around I-95, "the medical belt."
"The majority of our customer base is established in Massachusetts, but we do have customers in New Hampshire that also have medical products we're helping manufacture," said Metzemakers. "Besides cables and fiber optic, we also do control boxes for some of these customers where you're building the entire product and they're integrating it with their finished product. We're trying to offer a more integrated solution for our customer base."
David Metzemaekers noted the company's flexibility enables it to provide solutions for a variety of industries.
Whether at gate check or while being hand swabbed by the TSA, checking for restricted substances, you've likely come into contact with equipment produced by a customer of Scott Electronics.
The contract manufacturer also produces assemblies for bomb detecting equipment manufacturers, customers producing blood analyzing equipment as well as customers producing high tech clothing cutters that allow U.S. manufacturers to compete in the clothing industry.
"Equipment technology helps drives the success of our quality system" said Scott Metzemaekers "We supply products to customers producing technology for weigh stations in the Midwest. When grain is taken from the trucks to the trains, those trucks have to be weighed — that's how we pay for what's purchased. So our products, our assemblies go into that product as well."
To weather the outsourcing of manufacturing to China, in 2001, the company opened a manufacturing plant in Mexico, which the Metzemaekers said helps the company retain jobs and growth in New Hampshire. Scott Electronics currently employs 160 people in Salem, and is currently hiring for assembly, quality control and engineering positions.
The newly imposed tariffs by the Trump Administration have become a logistical challenge for the New Hampshire-based facility, "Mexico, not so much."
"We're hoping that things over the next few months are clarified a little bit better. Long term, if these tariffs don't go away or aren't significantly reduced, there could be some market shift. But everybody's taking it on and there are tariff drawbacks, so a lot of our customers are able to get credit for their tariffs, depending on where it goes," said Metzemaekers.