Nationally known intellectual property expert named dean of UNH Law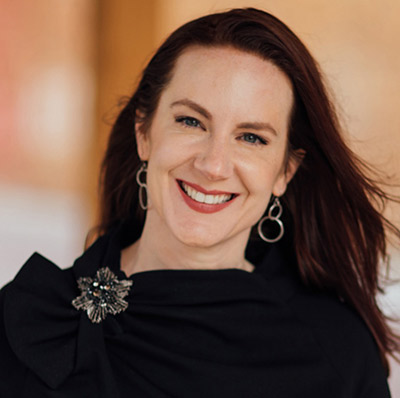 Megan Carpenter, a nationally known expert in intellectual property with a focus in entrepreneurship and the arts, will become the University of New Hampshire School of Law's first woman dean when she takes over the job in July.
Carpenter, founder and co-director of the Center for Law and Intellectual Property at Texas A&M University School of Law, was selected as the next dean after an extensive national search. She will be the first woman to lead the school since its founding in 1973.
She succeeds former NH Supreme Court chief Justice John Broderick in the post.
UNH Provost Nancy Targett said Carpenter "brings a wealth of experience that will help UNH Law continue to grow on the national stage." Targett cited Carpenter's work in creating such as experiential learning initiatives, certificate programs and interdisciplinary projects at Texas A&M.
During her career, Carpenter also has developed and run two law clinics to support entrepreneurship and innovation in the community, and was awarded Texas A&M's distinguished achievement award. In addition, she is chair of the academic committee of the International Trademark Association.
Carpenter said she was "honored to join the UNH community" and praised UNH Law's "worldwide reputation for excellence in intellectual property" and its "forward-thinking approach to legal education.
UNH Law has been ranked among the top 10 schools for the study of intellectual property law for 25 consecutive years.
Carpenter regularly writes and publishes in the area of intellectual property and entrepreneurship. She has written multiple book chapters and edited "Evolving Economies: The Role of Law in Entrepreneurship and Innovation." Her work has been published in the Fordham Law Review, Hastings Law Journal, Vanderbilt Journal of Entertainment and Technology Law, Nevada Law Journal, Louisville Law Review, The Trademark Reporter and the Yale Journal of Human Rights and Development.
Carpenter earned a bachelor's and master's degree in foreign languages from West Virginia University, her J.D. from West Virginia University College of Law and her LL.M. from the National University of Galway.
The University of New Hampshire is a flagship research university that inspires innovation and transforms lives in our state, nation and world. More than 16,000 students from all 50 states and 71 countries engage with an award-winning faculty in top ranked programs in business, engineering, law, liberal arts and the sciences across more than 200 programs of study. UNH's research portfolio includes partnerships with NASA, NOAA, NSF and NIH, receiving more than $100 million in competitive external funding every year to further explore and define the frontiers of land, sea and space.