Nashua firm increases reliability of communication services
Unified Office enhances voice, video, IoT and other real-time information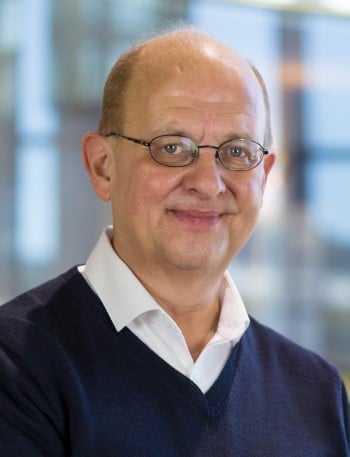 Unified Office, a Nashua-based provider of cloud-managed communications and virtual office services, has received a patent for its Highest Quality Routing Protocol – an innovation that is at the heart of the company's business model.
Traditional VOIP (Voice over Internet Protocol) companies transmit communication over the top of the internet.
With 30 servers across the country, "our company takes an unreliable network and makes it reliable," explained Unified Office CEO and Founder, Ray Pasquale.
Unified Office's solutions can help companies avoid garbled phone messages due to bad connections and eliminate the pixilation, image freezing and sound issues associated with free video communication services like Skype.
Pasquale has personally encountered customer frustration in regard to unreliable communication services. While away in Florida, he needed to make an emergency dental visit and tried to touch base with his regular dentist for advice. A message left on his phone using VOIP was garbled and unrecognizable.
"I was upset as a patient that I couldn't figure out a way to reach my dentist. Communication is important to businesses and it has to work," said Pasquale. "Just the basics of making VOIP work is a big deal. We provide all of the underpinnings of the service."
A communication company
In 2015, MAR Pizza Group, one of Domino's largest franchisees with 70 stores, reached out to Pasquale to resolve their ordering system.
"They found us because they were missing out on orders. A typical Dominos has four or five phone lines, so what happens if someone gets a busy signal? They won't call back," said Pasquale.
The franchisees adopted Unified Office's reliable VOIP phone service that redirects calls from busy locations to other locations or customer service reps within the same franchise. The service also provides business analytics on a monitor to show the amount of customers calling and for how long they've been on hold for so managers can react accordingly.
"The first week, their revenues jumped over 35 percent," said Pasquale. "Voice communications is more important now than ever before. Dominos' annual report last year, they spent hundreds of millions of dollars for people to order pizza online and the best they could achieve was 58 percent."
That means approximately 40 percent of orders are phone calls, said Pasquale.
Unified Office further developed its service offerings to also include sentiment analysis. Its software detects the mood of the customer or whether they are Spanish-speaking so employees can act accordingly, and recognizes when regular customers call in, flashing alerts to staff on the monitor. A regular customer can also select a number to re-order the last meal they ordered.
By listening to his clients, Pasquale further expanded his company's offerings to address other problems that arise in fast food chain management.
"The board of health really goes after these chains a lot, it's not uncommon for these folks to walk into a Dominos two or three times a week and check [food storage] temperatures," said Pasquale. "They may shut you down for a day or two, throw out the food, and that's lost revenue. Today, with social media, it doesn't take just one or two yelp reviews to recover from that."
So Unified Office installed sensors on food storage and wrote software to alert of changes in temperature or outages.
"It removes the human error," said Pasquale.
The new service further signified Unified Office's focus.
"We're not just a voice company. We're a communication company, and sensors communicate," he said.