N.H.'s take from Obama transportation funding plan: $195 million
Grow America Act would inject $756 billion over six years for infrastructure improvements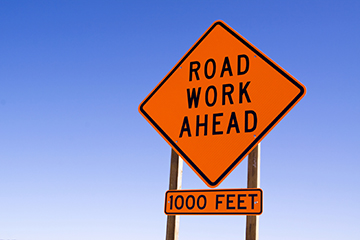 Could a $756 billion boost in transportation funding over six years solve the nation's infrastructure issues?
Not when you consider there are at least 50 slices to that pie, not to mention the expense of updating infrastructure.
President Obama's proposal, named the Grow America Act, would almost double transportation spending, adding another $126 billion over six years. The origin of the funds draws controversy, as the president proposes a special 14 percent tax on U.S. corporations' accumulated foreign earnings.
But more is better than nothing.
New Hampshire is slated to receive $161 million for the 2016 fiscal year should Congress take the typical path and extend the existing Highway and Transportation Act. But New Hampshire could receive $195.4 million if the Grow America Act passes.
That's an extra $34 million – "a significant boost," says Bill Boynton, communications director for the New Hampshire Department of Transportation.
"We have far more needs than we are able to meet at this point," says Boynton, who at the moment is focused more on the state Legislature to fund the operations of NHDOT.
One project that came to Boynton's mind: the Sarah Mildred Long Bridge, connecting Portsmouth and Kittery, Maine.
It's a $172 million project, of which NHDOT is funding half.
"That's just one project, one bridge – granted that's an expensive one – but our I-93 project is an $800 million project, of which we were $250 million short until they raised the gas tax for the first time in 23 years, last year," says Boynton.
A portion of the increase will fund the widening between Exit 3 and the I-293 split in Manchester.
And New Hampshire could see more alternative methods to federal funds to fund transportation infrastructure.
"There's a growing recognition of states that the federal government isn't going to be the answer here," says Boynton.
He cites added tolling and tracking miles that vehicles travel (as is being tested in Oregon) as new sources of funding that could be expanded.
Like the stimulus in 2008, says Boynton, the Grow America Act is "a shot in the arm, but it's not the answer."