N.H.'s MTBE settlement cache: $136m and counting
As the ExxonMobil trial winds down, it's still not clear what the state's going to do with the windfall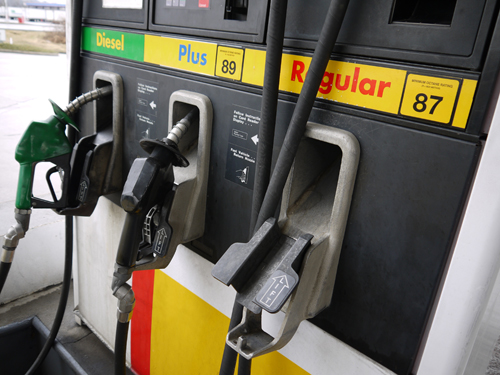 New Hampshire has won $136.5 million as a result of a massive lawsuit it filed a decade ago over the gasoline additive MTBE, and it may win more, pending a case currently being heard in Merrimack County Superior Court against ExxonMobil. While not all of the settlement money is in the state's hands just yet, it appears that it is sitting in a bank account, shrouded in secrecy.
The New Hampshire Attorney General's office, which controls most of the funds, is not talking about what it is going to do with the money. It's telling officials at the Department of Environmental Services to keep quiet as well. At deadline, they were obliging.
The decade-old lawsuit was filed by the administration of then-Gov. Craig Benson against 15 oil companies for contaminating the state's groundwater. All of the cases — save the one against ExxonMobil — have been settled.
The AG's office says a Merrimack County judge's gag order doesn't just cover the ExxonMobil trial and the two settlements that are tied to the results of the ExxonMobil, but all of them, as well as legal fees and anything else involving MTBE.
Whether or not legislators approve casino gambling — which Gov. Maggie Hassan is urging they do — they will still find themselves in a budget hole, so at least some of those MTBE funds are being eyed to fill the gap. About $9.1 million of the MTBE settlement money appears to have no restrictions whatsoever. Those funds — some of which started arriving in 2010 — have apparently not been spent yet, though some of it may have gone to pay lawyers' fees, leaving about $6.4 million.
"You could use that to help balance the budget," said Sen. Lou D'Allesandro, D-Manchester, and the top Democrat on the Senate Finance committee.
What should it go toward?
"It depends on the need," he answered. "There are a lot of needs."
The rest of that money does have restrictions, and a good chunk of that money (customarily 30 percent, which would be about $40 million) is going or has gone to a California law firm engaged in the litigation. A smaller chunk (about $9 million) is supposed to reimburse the AG's office for expenses, though those expenses have not been detailed. Another $26 million is being held back until June 14.
Finally, there is whatever emerges from the ExxonMobil case itself. The state is suing the oil giant for $245 million.
That leaves about $60 million in the bank, based on NHBR estimates. Some $54 million of that must be spent on "projects related to the remediation of MTBE in groundwater and drinking water [at the] sole discretion of the New Hampshire Attorney General," according to the settlements.
1.5-cent tax
While the damages suffered by the state actually total $772 million – at least according to New Hampshire's lawsuit – it's not clear what the money will be spent on.
Some argue that almost any project that prevents or mitigates water contamination is related to the ubiquitous MTBE, which was added to gasoline beginning in the 1970s to increase octane and reduce smog-causing emissions. While it was credited with cutting air pollution, it was found in the late 1990s to contaminate drinking water when gasoline is spilled or leaks into surface water or groundwater. New Hampshire banned it as of January 2007.
The state already has programs in place aimed at preventing and cleaning up gasoline pollution in general, and MTBE in particular. Those programs are funded – some would say under-funded – through a 1.5-cent-per-gallon import fee on gasoline and diesel fuel.
The DES already has programs in place to deal with MTBE contamination, but officials wouldn't discuss them before getting the approval of the AG's office – and they were not able to do so by NHBR's deadline. But, according to the agency's annual report, the programs have so far raised a total of $218 million through that fuel import tax.
The biggest and oldest fund is the Oil Discharge and Disposal Cleanup Fund. The fund mainly deals with leaking underground storage tanks. But in a law that became effective in the summer of 2001, lawmakers diverted a quarter of a cent of the 1.5-cent tax to the Gasoline Remediation & Elimination of Ethers Fund, which includes among its targets MTBE and other ethers. That fund is much smaller, and so far nearly $19 million has been spent through it, leaving a balance of $1.6 million. Another fund, targeted at motor oil, is even smaller.
In the next two years, the three funds — apart from any contribution from the settlements — are expected to raise a total of $27 million (including $3.6 million for the ethers fund) and spend nearly as much. That would leave a balance of $3.6 million for the three funds, with less than $1 million in the ethers fund.
Those figures reflect the amount of revenue, not necessarily the need. In 2012, there were about 200 MTBE mitigation projects completed or in progress in New Hampshire. But the DES database shows at least 2,400 remediation sites with MTBE-related problems — and that doesn't count thousands of spill investigations.
Settlements tally
While the Benson administration filed its lawsuit against the oil companies in 2003, the companies only started settling with the state in 2010.
Flint Hill Resources and Giant Oil broke the ice, paying $350,000 each, followed by the first larger settlement — with BP Products — for $2.4 million in January 2011. Five other others followed during the summer of 2011, with settlements totaling about $6 million, half of that coming from Hess Corp. None of that money has any restrictions on it.
In September 2012, Shell and Sunoco settled for $35 million. Some of the Shell money is tied to subsequent settlements as well as the court's determination of damages, with 10 percent — after attorney's fees — set aside for the state's expenses. In addition, some $7 million was held back until the opening of trial or until all of the major parties settled, whichever came first. The trial did, starting in January.
In the next few months following the Shell and Sunoco settlements, there were four other major settlements totaling $76.5 million, all with similar MTBE spending restrictions. However, the settlement with Irving Oil — the biggest, at $57.6 million — was the only one with a similar reduction formula and holdback as the Shell deal. About $31.5 million of that settlement should have arrived by now, with up to $26 million more coming in June, depending on what happens with Exxon.
A $16 million settlement was reached with Citgo in February, shortly after the trial started.
The ExxonMobil trial should be wrapping up by the end of March, if it's not settled earlier, meaning that the amount of money available to the state will be clearer soon, and state officials would be able to discuss more freely what they are going to do with the funds.
But already some people outside of government have some ideas.
Bill Hounsell, a consultant with CDM Smith Environmental, a Massachusetts firm with an office in Manchester and a policy analyst for the Granite State Rural Water Association, has a suggestion: give the money to 127 delayed municipal wastewater and water projects. The state promised to pay for some $46 million of the projects – which are mandated by the federal government — but it has not done so for lack of funds.
D'Allesandro, however, questioned how those projects related to MTBE pollution. Instead, he said, if there were suddenly tens of millions of dollars available for MTBE cleanup, why continue taxing motorists for that money?
"You could rescind it [the tax]," he said. And that, he said, might mitigate some of the proposed increases in the existing gas tax to fix up roads and bridges.
But Denise Hart, a spokesperson for Save Our Groundwater, said she didn't want to lose sight of the purpose of these funds.
"I was hoping the settlement would relate to the state's water, which is in dire need," she said. "We need to have a public conversation, a transparent conversation, about how these funds are ultimate designed. I haven't heard from state officials at this point, so maybe they are still working on that."