N.H.'s Changing Workforce: Economy shines a light on 50+ worker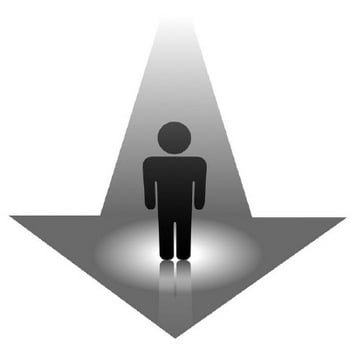 Margaret Jaskolka will celebrate her 65th birthday on Feb. 3, 2009. She had hoped to mark the occasion with a retirement celebration rather than a birthday party.
After decades spent working in the manufacturing and retail industries, the busy mother of four and grandmother of seven was looking forward to spending some quality time relaxing with her husband of 44 years, traveling, gardening and catching up with friends. Instead Jaskolka will celebrate with a quick week-long trip to Florida before returning to her job as a sales associate for a local department store.
"With the economy the way it is we decided to postpone retirement," Jaskolka said. "We're not really happy about it, but our financial situation isn't as strong as we had hoped it would be. Fortunately we still have jobs."
Like so many workers nearing retirement age, Jaskolka and her husband will continue to work in an effort to recoup some of what they lost in the recent stock market crash.
Jamie Bulen, associate state director of communications for AARP NH, sees the potential for a symbiotic relationship growing out of the current economic conditions and employers' concerns over a declining workforce.
"People are having to work longer, especially in these economic times. And our businesses are really going to need them," said Bulen. "It's going to be important for businesses to keep an eye on this age demographic and put practices in place to recruit and retain their 50-plus workers."
A growing number of New Hampshire businesses have taken advantage of AARP's online Resource Center (aarp.org/employerresourcecenter) in an attempt to better understand the needs of workers age 50 and above. And AARP's free 30-minute Workforce Assessment Tool (aarp.org/workforceassessment) is providing companies with information regarding current employee demographics, projected hiring needs, training, development and recruitment practices and suggestions on how to improve the workplace environment.
Together, the two resources are preparing employers to deal effectively with future workforce demands.
A viable labor pool
"As our seasoned workers leave the work pool they take with them needed skills and experience. We're not seeing the same influx of younger employees," said Fran Allain, employee retention project manager for the New Hampshire Department of Resources and Economic Development. "The younger workers who are entering our workforce don't have the same level of skills or experience – they may at some point, but it is going to take time. It's created an interesting situation as far as New Hampshire's workforce is concerned."
Ironically, in times of economic downturn many companies begin considering layoffs as a viable means of maintaining profitability. And, according to Allain, the 50-plus worker is often the first target, thanks in part to the enticement of early retirement packages.
"This isn't always the best move," Allain said. "These are the folks with the skills and the experience that is so critical to the success of the business."
According to Allain, awareness that the 50-plus demographic provides a viable pool of workers is growing among Granite State employers. Many are beginning to take steps to more effectively tap this resource.
"First, they are beginning to dismiss myths associated with the more seasoned worker and focus on the talents," said Allain. "They are beginning to see beyond the barriers to hiring workers over 50, focusing instead on their abilities and realizing people are living longer, healthier lives."
Recent recognition by AARP of "Best Employers for Workers Over 50" indicates a growing number of employers are instituting policies and practices that address the needs of this demographic.
Flexible hours, job-sharing, phased retirement, health and pension benefits and workplace accommodations are among the changes companies are beginning to adopt to support their more seasoned employees. Skilled, dependable workers, dependable mentors and freedom from workforce worries are among the rewards they reap.
Bulen said she reminds employers that the policies they adopt in support of workers age 50 and above are policies that benefit all.
"The things that are good for an aging workforce are good for everybody," Bulen said. "You don't necessarily have to be over the age of 50 to benefit from things like job-sharing, flexible scheduling or mentoring. It's practices like these that workers of all ages find attractive. The sense of inclusion benefits everyone."
N.H.'s Changing workforce series is a partnership between NHBR and AARP New Hampshire