N.H.'s Changing Workforce: AARP seeks Best Employers from N.H.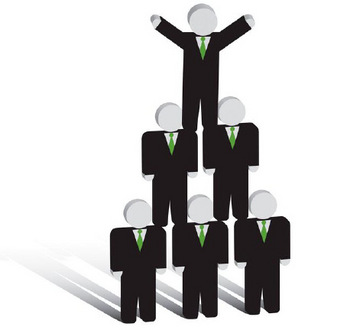 When AARP began its "Best Employers for Workers over 50" recognition program eight years ago, it received 14 applications and honored 11 employers for their efforts in creating welcoming work environments for workers age 50 and over. This year, AARP received 173 applications and honored 50 employers.
Launched in 2001, the AARP Best Employers recognition program honors companies and organizations for instituting practices and policies that best address the issues affecting the 50+ labor force. A company's recruiting, education and career development practices, training opportunities, workplace accommodations and alternative work options — like flexible scheduling, job sharing, phased retirement, health and pension benefits and retiree work opportunities — are all taken into consideration.
Through the recognition of these efforts, AARP hopes to aid in the creation of a roadmap that might help other employers navigate today's changing workplace dynamics.
"A growing number of employers are developing progressive policies and practices in order to meet the needs of workers age 50 and over," said Deborah Russell, director of workforce issues for AARP, the nonprofit organization dedicated to enhancing the quality of life for people age 50 and over. "The Best Employer award is a way of recognizing their efforts and sharing these practices with other employers."
According to Russell, the increase in applications since the program's inception is indicative of attitudinal changes taking place in America's workplaces.
"We're very pleased to see that not only has there been an increase in the awareness about this issue, but employers in general are taking the steps necessary to meet the needs of all their workers including those age 50 and older," said Russell. "This is really about creating a 21st century workplace."
Companies presented with this recognition have grown to understand the benefits of creating a friendly work environment for their 50+ workers.
"Mature workers bring exemplary customer service skills, reliability and loyalty to the job," said Carolyn Beem, public relations manager for L.L. Bean Inc., a winner of the award. "This award is external recognition that we're doing the right things to attract and retain talented people, whether they choose to spend a long career at L.L. Bean or come on a part-time basis to help us meet our seasonal business needs."
Headquartered in Freeport, Maine, L.L. Bean — maker and retailer of outdoor apparel and accessories — operates four retail operations and employs 165 people in the Granite State.
While a New Hampshire-based company has yet to receive Best Employer recognition from AARP, representatives from AARP NH believe awareness among employers throughout the Granite State is increasing and many are looking to make the changes necessary to create workplace environments that meet the needs of their 50+ workers.
"When we're out talking to people, the topic of an aging workforce is resonating," said Jamie Bulen, associate state director of communications for AARP NH. "Employers are becoming aware of the demographic shift and are looking for ways to address it. They can find at least part of the answer by looking to these Best Employers."
Additional guidance can be garnered through the online resources offered by AARP, including its free Workforce Assessment Tool, available at aarp.org/employerresourcecenter.
"The fact that we have had New Hampshire companies apply for Best Employer recognition does tell us that our employers understand the importance of this issue," Bulen said. "We know there are employers here in our state that are working hard at meeting the needs of all their workers including those over the age of 50. We would really like the opportunity to give these companies the recognition they deserve."
N.H.'s Changing workforce series is a partnership between NHBR and AARP New Hampshire