N.H. ranks 17th in growth of women-owned businesses
Survey finds the firms generate some $7.5 billion and employ about 38,300 people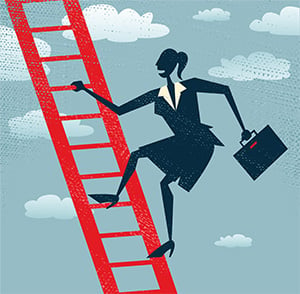 New Hampshire has an estimated 39,300 women-owned firms, an increase of 44.1 percent from 1997, according to the fourth annual American Express OPEN State of Women-Owned Businesses report.
According to the survey, the Granite State ranks 17th in the nation for growth in the number of women-owned businesses as well as their financial growth.
The survey found that the New Hampshire women-owned firms generate some $7.5 billion and employ about 38,300 people.
The report is based on data from the 1997, 2002, 2007 and 2012 Census Bureau business censuses.
Since 1997, according to the survey, the number of employees in women-owned firm has increased by 12.9 percent, and revenue at those businesses grew by 139.7 percent.
But, according to Julie Weeks of Womanable, which conducted the survey for American Express OPEN, while "the women-owned firms that are currently established in New Hampshire are doing pretty well … there isn't much growth in new firms, and there hasn't been much growth since the recession."
But in comparison to neighboring states, New Hampshire is in much better shape. Massachusetts was 24th in the ranking, Maine 47th and Vermont was 50th. New England states like Connecticut and Rhode Island were 38th and 29th, respectively.
"What seems to be going on in New Hampshire, including other states that have a stable population, is that they don't have a steady flow of new residents and business owners coming into the state. That's what seems to be impeding women-owned business growth," Weeks said.
But, Weeks said, there does seem to be some signs of growth in the past two years.
"The estimate for new women-owned businesses since 2012 is about 1,600," Weeks said, "and I do think the overall trend is going to continue to rise. There are a lot more women who have a higher level of education and work experience. There are so many more women who are much better equipped for managerial positions and business launching than there were in the 1980s."
According to Weeks, reports like hers have been helpful in strengthening practices and advancing women-owned businesses.
"The initial activism for women-owned businesses came out of anger and frustration from being invisible. Woman business owners were saying, 'Hello, we're here, and not being counted or acknowledged!'" she said. "But now, we've gone beyond just counting heads, to really trying to understand where some of the challenges lay. Where are the challenges, troubles, and areas that need help? What are the differences between growth gaps and leadership?"