N.H. minimum wage hike proposals echo national debate
Some Granite State businesses already seek to provide a 'livable wage'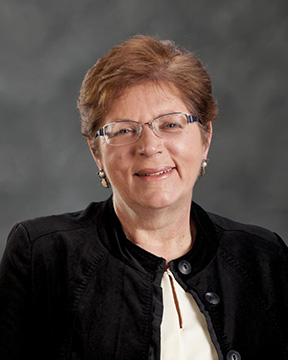 Is the economy strong enough for New Hampshire businesses to afford a wage hike for their employees?
Last Thursday, retail giant Walmart announced it will raise the pay of some 500,000 workers to $9 an hour by April and $10 an hour by February 2016 – an average raise of less than a dollar for its workers, and not enough claim critics.
Closer to home, the far smaller Monadnock Food Co-Op in Keene recently announced it will hike its pay scale to what it calls a "livable wage" of $11.55 an hour, for employees who have worked there for one year, and $10 for all other staff.
General Manager Michael Faber says this is the co-op's third move to raise wages. When the co-op opened its doors in April 2013, it hired staff at $8 an hour, but within six months the floor wage as up to $9.
"We've been thriving, the store is doing fantastic," says Faber. "Originally in our projection, we thought it would take three years to get to a break-even point, and we reached that point after a year. We've done incredibly well and all the credit goes to the great staff we have here."
Likewise, the Hanover Food Co-Op's team has seen their paychecks grow.
"We've raised wages 6.5 percent over the last four years," says Allan Reetz, communications director for the Cooperative Food Stores, which has stores in Hanover and Lebanon in New Hampshire and in White River Jct., Vt. He adds there have also been additional merit-based increases and equity adjustments.
Nationwide, the federal minimum wage remains $7.25, the same as it is in New Hampshire, but state legislators are sponsoring bills that aim to establish a higher minimum wage.
In fact, on Tuesday, March 3, Granite Staters will get their first glimpse at whether a minimum wage hike has a chance in a Republican dominated legislature.
That's when Senate Bill 261, the last of four bills regarding a minimum wage, will receive a hearing. The bill is sponsored by Sen. Donna Soucy, D-Manchester, and six other Democrats.
The bill would establish a minimum wage of $8.25 on Jan. 1, 2016, raise it to $9 in 2017 and $10 in 2018, unless the federal minimum wage is amended to a higher amount. Employees who receive over $30 in tips per month would receive a base pay of 45 percent of the applicable wage.
Tied to inflation
Earlier this month, hearings were held on three other minimum wage-related bills.
House Bill 392, sponsored by Rep. Andrew White, D-Lebanon, and other Democrats, would do the same as Soucy's bill, with a couple of additions.
After 2019, the wage would be tied to the consumer price index and increase annually. Employers with tipped employees would also be required to pay the minimum wage as a base rate unless the combined tips and wages exceed 150 percent of the minimum wage, then the employer would pay 80 percent of the minimum wage at that time.
Another measure, HB 684, sponsored by Rep. Jacalyn Cilley , D-Barrington, and other Democrats, would establish a minimum wage of $9.10, with tipped employees receiving a base rate of at least $4.35 per hour in 2016. By 2017, the hourly rate would rise to $11.40, with tipped employees receiving $6.55. By 2018, the hourly rate would rise to $14.25, with tipped employees receiving $9.85. After 2019, the wage would be tied to the consumer price index.
And HB 370, sponsored by Rep. Timothy Robertson, D-Keene, would enable counties and municipalities to establish a minimum wage rate. Tipped employees would receive a base rate of 45 percent of the minimum wage rate. It would take effect 60 days after passage.
White told NHBR the House Labor Committee planned to kill his and Robertson's bill next week, consolidating the debate on the Cilley bill.
"It's my hope it will allow my colleagues to narrow their focus on the policy debate," says White.
But, he adds, "expect to see the Cilley bill change and look quite different if it comes out of committee with a recommendation to pass. I can almost guarantee it."
Determining a wage
The March 3 Senate hearing will provide a sense of where Republicans, who have generally been opposed to increasing the minimum wage, stand on an issue that gained a national profile.
But opposition to the Cilley measure is certain from two quarters: the New Hampshire Retail Association and New Hampshire Lodging & Restaurant Association.
"We believe that our minimum wage should mirror the federal minimum wage, and retailers are paying well above the minimum wage anyway," says Nancy Kyle, CEO and president.
Mike Somers, president and CEO of the Lodging & Restaurant Association, says dishwashers in New Hampshire are already earning $9.50 to $10.
"Our big concern with raising the minimum wage is the tipped minimum wage, [which] is tied as a percentage of the minimum wage," which will shift business funds to servers and decrease any chance of pay increases for lesser-paid backroom employees, says Somers.
Michael Faber, general manager of the Monadnock Food Co-op, says the wage increase to $11.55 an hour for one-year employees and $10 for all staff is part of a series of steps toward providing a "livable wage."
Photo by Annie Card
"If it was a sensible increase, we probably wouldn't oppose it, but doubling the minimum wage, that would just have horrible consequences on the state," adds Kyle, referring to Cilley's proposal.
To determine a fair livable wage, Faber says the co-op uses a model designed for food co-ops on the national level. It requires the input of data specific to the region and city, to take into account various factors related to cost of living.
He said the recent wage hike was a big step, but one that has been taken as a series of steps in a long-range plan.
"We've been taking steps to improve compensation for a variety of reasons," says Faber. "When employees' economic needs are met, they're healthier people, and healthier people do better work, and it's also just been one of our core principles that we want to be as fair and generous as we can in balancing the business needs against the economic needs of the people who make this place as great as it is everyday."
"There are a lot of factors that go into compensation and making things livable for an employee. We can pay a fair competitive wage, provide a broad array of benefits and then also offer advantages like tuition reimbursement, and now we're on a path to stability," says Reetz.
Over 70 percent of Hanover Food Co-Op workers are considered full-time, with those working 32 hours or more qualifying for health care, dental, 401(k), disability insurance and other factors that compensate staff.
A total of 400 employees, full-timers and part-timers receive a 20 percent discount on groceries.
So the co-op must be doing fairly well, right?
"We run pretty close to the bone. We run very close to the bone, so we do whatever we can to compensate the employees in a fair and equitable manner," says Reetz.