N.H. House panel tackles Senate's credit check bill
Vote seeks to put more teeth into Senate measure on reviewing job applicants' history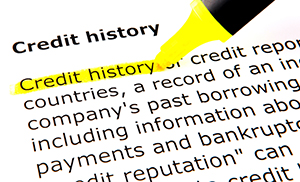 The New Hampshire House Labor Committee recommended that the full body stick to its position: It should be illegal for Granite State employers to check a job applicant's credit history. Period.
The House had already passed a similar bill, House Bill 1405, and the Senate passed its credit history bill – Senate Bill 295. But the Senate bill includes a large exemption, which critics call a loophole:
"Any employer who reasonably believes that the lack of access to an employee's credit history at the time of hiring may adversely impact the employer's business, the welfare of other employees, or the welfare of other individuals associated with the employer or the employer's business shall be exempt …"
Or, the in words of House Labor Committee Chair Rep. Andrew White, D-Lebanon, "You can't discriminate against someone based on credit, unless you really want to."
White proposed an amendment, which would return the bill's wording to the House's (and the original Senate) version, which still does have some exemptions, only they are more narrow.
Financial companies, government entities and companies that are required by federal law would be entirely exempt. Other employers could still use credit checks in employment, if the person is in a managerial position in control of the business or a part of the business, has access to financial information of either employer, employee or customers, or has fiduciary responsibility to the employer to issue payments, collect debts, transfer money, enter into a contract or has a corporate expense account or credit card.
Rep. Jack Flanagan, R-Brookline, said that the proposal was an expansion on federal law, which explicitly allows employers to review credit history, and argued that federal law trumps state law. White said that states only have to equal federal privacy protections, but they could make them even more stringent.
Other lawmakers simply opposed governmental interference.
"If I want to do a credit check, that's my decision. It's not the state's decision," said Rep. Tracy Emerick, R-Hampton.
Both the bill and the amendment passed, on a 10-8 vote.
The Labor Committee also recommended passage of SB 390, a bill that would prohibit discrimination against victims of domestic violence, also on a 10-8 vote.
The Senate had passed this on a unanimous roll call after tacking on an amendment that would study the matter further.
The Senate bill had the support of the AFL-CIO as well as the Business and Industry Association, noted Rep. Chuck Weed, D-Keene.
Rep. Gary Daniels, R-Milford, however, said the BIA also was concerned about what would happen if an employer doesn't show up for work for days because they are worried about a stalker.
"I still wonder how someone is going to enforce this," objected Daniels, noting that New Hampshire is an at-will employment state, and this combined with other anti-discrimination measures is increasingly taking that prerogative away from the employer.