N.H. House hears benefits of benefit corporations
Bill would allow a company to pursue social or environmental corporate purpose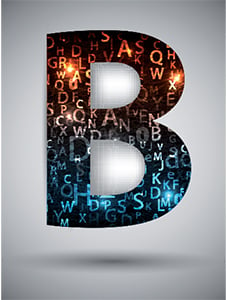 W.S. Badger was already certified as a "benefits corporation," but the owners of the family-owned organic body care firm wanted that fact put in its corporate bylaws.
That can't be done in New Hampshire, however, because the Granite State is one of the few states in the region that doesn't allow a benefit corporation option — a problem that should be rectified, according to those who testified in favor of Senate Bill 215 at the House Commerce Committee on Tuesday.
"Money is a tool and not a goal," said Rebecca Hamilton, director of development at the Gilsum company.
"Healthy products, healthy business," she said, is more than a slogan, but guides company decisions from choosing toilet paper to the materials that are put into products. It's not only right, but builds stability and brand loyalty, she said.
"People buy our products partly because they trust us," she said.
Under New Hampshire law, however, a corporation has only one primary purpose: the pursuit of profit. Indeed, shareholders can sue a company if it deviates from that purpose to follow other goals.
"We had to put a purpose for our business that really wasn't the purpose for our business," Hamilton said in describing W.S. Badger's bylaws. And unless it was built "into the DNA of the company," it would be easy for future generations "to slip and let it fade it way," she said.
SB 215, which has already been approved by the Senate, would allow the formation of a benefit corporation – or B corporation, as it's called – with two fiduciary purposes: making money and pursuing a social or environmental goal. Indeed, it would allow shareholders to sue for not pursuing that social goal, though with the reward of injunctive – not monetary – relief.
Shareholders could also enforce that fiduciary duty in board elections.
Some 20 other states already allow B corporations, including Vermont, Massachusetts, Rhode Island, Delaware and Texas. Connecticut is on the way. Indeed, there is something of a movement sweeping over the country, according to Erik Trojian, director of policy for B Lab, which certifies B corporations.
Most laws, including the one proposed for New Hampshire, don't require such third-party certification, though they do require the filing of a benefit statement, similar to a financial statement, to ensure transparency. The bill would even give corporations the option to name someone as benefit officer and benefit director, though the latter would be mandatory for publicly traded corporations.
Trojian made it clear that none of these laws limited the social purposes to any particular political spectrum.
"What if [Sturm] Ruger wanted to set up a B corporation to arm all women in New Hampshire?" asked Rep. Emily Sandblade, R-Manchester.
"Absolutely. We don't want to dictate what the social purpose is," Trojian said.
There is already a demand for such corporations in New Hampshire, said Christopher Way, deputy director of the state Division of Economic Development. He said some large companies that wanted to set up shop, or set up a subsidiary, have inquired if the state had such a law.
In addition, he said, investors want to know if such companies exist in the state. And for some entrepreneurs, "it is one of the first questions they ask."
"It's a recruitment tool," said Way. "It's more attractive for businesses. And it seems to attractive a younger demographic – a little more innovative – that we really want to grow in our state."
Daniel Zotos, a student who was member of the organization Net Impact at the University of New Hampshire, seemed to embody that last sentiment. Social entrepreneurship is becoming more popular, he said.
"People want a more socially conscious form of capitalism," he said, and allowing corporations based on those impulses would help the state "maintain the brain gain and prevent the brain drain."
Rep. Ed Butler, D-Hart's Location, the committee's chair, seemed impressed with much of the testimony, but said he would give the bill to a subcommittee for a once-over, before making a recommendation to the full House.