N.H. farmers a big winner in 2014 session
Bills establish Farm to Plate Program, clear some regulatory hurdles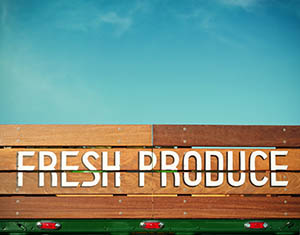 Efforts to promote and encourage local farms and businesses continued in the New Hampshire Legislature's recently concluded 2014 session,
On the last day of the session, both the House and Senate passed Senate Bill 141, which establishes the Granite State Farm to Plate Program, allowing local farmers to sell their products directly to restaurants. The legislation, proponents say, is a move that could dramatically help farmers and the local farming economy.
"The idea is to make it official state policy to both encourage and support local food and farming in the state," said John Carroll, a professor of natural resources at the University of New Hampshire who put forth the initiative for the bill.
"What it does is it puts in print that state's intent and says that local food is encouraged," said Rep. Tara Sad, D-Walpole, one of sponsors of the measure. "A lot of people don't consider farming a business, but the numbers prove that wrong."
The bill's prime sponsor was Sen. Martha Fuller Clark, D-Portsmouth, and she said it was modeled after Vermont's own farm-to-plate bill, which was passed in 2009, though changes were made over the past year and a half so that it better fit New Hampshire's needs, proponents said.
But for many who helped pushed for its passage, the bill acts only as a general statement, designed to bring awareness to the issue rather than provide any real regulation.
"Personally, I see this as a first step," said Sad. "We are going to continue to help the littler farmers and their families."
SB 141 wasn't the only legislative move that's been made this year to help out local farmers.
In May, House Bill 608 was adopted, allowing for certain local farmers to sell uninspected poultry and rabbits to restaurants, along with HB 1138, which raised the maximum of gross sales for farmers without a license to $20,000.
In addition, under HB 608, University of New Hampshire Cooperative Extension will put together a class through the Agricultural Department that will teach farmers proper food-handling procedures.
Rep. Guy Comtois, R-Center Barnstead, who helped with both House bills, said he expects the bills to have a positive impact on farmers in the state.
"If (a restaurant) used (one of the bills) to its full potential, it could increase the farm's income almost immediately," said Comtois. "Both parties want a good-quality product, and they don't want their reputations tarnished. It opens up a whole new avenue for farms. It legitimizes and legalizes the whole market."