N.H. colleges' economic impact: $5.8 billion
Report spells out effect of higher education on Granite State's economy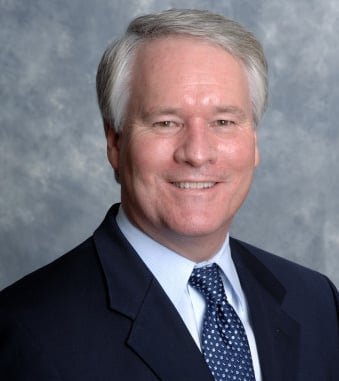 A new report from the New Hampshire College & University Council shows that, besides being the most promising vehicle to resolve New Hampshire's skilled workforce gap, the state's public and private universities have a substantial impact on the state's economy.
Using the latest figures available, the 22 public and private colleges and universities that comprise NHCUC generated $5.8 billion in fiscal year 2012-13, says NHCUC's report. That's up nearly 19 percent from 2009.
According to the report, colleges and universities employ 17,800 people, paying them $1.2 billion in salaries, wages and benefits. Of that, the report estimates about $912 million goes back into the local economy – that's 1.78 percent of New Hampshire's gross state product.
"We don't often think of higher education as an industry, but in reality we employ a lot of people," said Tom Horgan, president and CEO of council. "We have a huge impact on the community in which the institutions are located and we have a statewide impact as well."
Of the total impact, some $231 million was spent on on-campus capital construction in the 2012-13 period, something that Horgan says is an important contribution form the college and university sector.
"There's probably no other industry in the state that spends the money institutions do on capital construction projects," said Horgan. "That's a relatively stable number which generates all kinds of economic impact and jobs."
In addition, some $13 million went to direct property taxes and payments. (Not-for-profit colleges and universities pay property taxes on non-educational properties including dining halls and dormitories.)
New Hampshire's colleges and universities continue to draw in money from out of state as well. Though the total amount of student expenditures is not split between in-state and out-of-state students, students and families spend over $55 million. Horgan said much of that is from out-of-state students.
"Our higher education institutions are huge destinations for tens of thousands of students and families who come each year to look at our campuses, and then the students enrolled in our institutions are in many ways nine-month tourists," said Horgan.
Public policy
Looking ahead, demographics are changing and that will impact higher education, Horgan said. In the past, New Hampshire has benefited from a highly educated citizenry because it imported educated workers, but that migration is at historic lows.
When it comes to students born out of state who have a bachelor's degree or better, New Hampshire ranks ninth in the country, according to the Census Bureau's 2013 American Community Survey. But when you examine the native-born population, New Hampshire drops to 24th in the nation. (In comparison, Massachusetts is number 1).
There are also 20,000 fewer students in the K-12 system than 10 years ago, said Horgan. That means New Hampshire institutions will not only have to cast a wider net to attract out-of-state students in the New England and Mid-Atlantic regions, but also focus on grabbing the 50 percent of students who attend college out of state.
Some public policy changes will need to be made to make New Hampshire institutions more affordable, according to Horgan. For one, tuition costs at New Hampshire's public institutions are among the highest in the nation and there's no general scholarship fund for students.
Horgan said college and university presidents are meeting with Gov. Maggie Hassan on Tuesday, March 17, to discuss her recently released STEM Task Force report. That report cites data from the National Center for Education Statistics, which ranks New Hampshire 21st and 32nd in the percentage of associate and bachelor's degrees in STEM, based on 2012-13 data.
"If we want to maintain and improve the New Hampshire economy going forward, we need to look at public policy and business partners to determine how to leverage the education institutions to ensure we have all the things that make New Hampshire a special place, and to ensure we remain a highly-educated and high-income community," said Horgan.
For example, NHCUC works closely with Stay Work Play, the initiative geared toward keeping New Hampshire graduates in the state.
And Horgan pointed out that New Hampshire's community colleges are also distributing a $2.5 million grant from the Department of Labor for apprenticeships, including students currently in college.
"Experiential learning and opportunities for students to get that real world experience, that's a critically important piece," said Horgan.
To view the report click here.