N.H. Coalition for Business and Education is ready for new school year
Initiative aims to further expand understanding of impact of schools and learning on the economy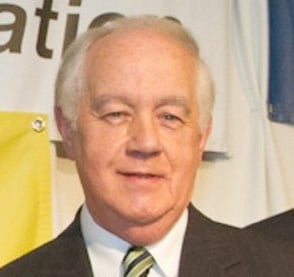 With fewer workers meeting their needs, investing in education is becoming increasingly important for New Hampshire businesses, and essential for the state's economy.
The New Hampshire Coalition for Business and Education has been an important vehicle – getting businesses more involved in the education system and generally opening up the conversation between industry and educators, politicians and nonprofits.
Fred Kocher, co-founder and former president of the NH High Tech Council, explains the dilemma.
"By 2018, the state's expected to have more than 40,000 STEM jobs with more than half in the computer occupations," says Kocher. "Yet we have a shortage in the number of computer-related professionals."
It's not that New Hampshire has been lacking in education initiatives to get students on track – early on, the coalition's financing partner, the New Hampshire Charitable Foundation, hired a group that found there are over 700 STEM (science, technology, engineering and math) initiatives statewide – but there is no communication among them.
"New Hampshire is a laboratory of STEM initiatives," says Tom Raffio, the coalition's other co-founder and president and CEO of Northeast Delta Dental. He says the coalition became a forum to discuss the different initiatives and help the group discover which ones to advocate.
For about a year and a half, the coalition held 15 presentations on education innovations and social trends, bringing business owners up to speed on the issue.
Eager to get the ball rolling, one of the group's first steps was to write a letter to the state Department of Education supporting the New Hampshire Scholars program, which encourages students to take rigorous Advanced Placement courses. The coalition's support helped grow the program from 64 high schools to 73.
With the help of the Business and Industry Association, the coalition also has spent a significant amount of time supporting the Common Core State Standards and explaining why they're important to businesses.
Most recently, the coalition has announced it is throwing support behind seven initiatives, most of them focused on STEAM (the added "A" is for arts) education and steering students down career paths.
As part of that effort, Manchester West High School will be offering a few classes this fall allowing students to earn up to 30 college credits through Manchester Community College at no cost and aiming them toward jobs in the state after college.
Students will be prepared for mainly computer-related jobs, such as computer analysts, computer systems managers and software developers.
"There's a huge shortage of [people who can write code] in the state," says Kocher.
Another initiative, led by Fred Bramante, former chair of the New Hampshire Board of Education, will recruit 1,000 mentors from businesses to work with Manchester high school students, with the goal of expanding statewide.
"Based on a lot of research on mentoring in general, mentoring is key to a lot of academic and business success," Raffio explains.
Raffio and Kocher both say they expect to see an increase in business involvement. A recent member of the coalition, Brian Hooper at MSI Mechanical Systems in Salem, mentors a group of students studying various trades at Manchester Community College. And that could extend to internship opportunities for students provided by businesses in their community.
"That's ultimately the answer to keeping New Hampshire students in New Hampshire," says Raffio. "There's a lot of perceptions about advanced manufacturing so, for example, if you had an internship and you were at Hypertherm, you'd see our notion of what [is] manufacturing is the wrong perception."
But developing a skilled workforce also requires looking at the early years of the future workforce.
"We're trying to eliminate the high school dropout rate, but the biggest correlation between high school success is how you were treated between zero and four," explains Raffio. "If we keep cutting back the support in New Hampshire for early learning, sometimes called daycare, some other things come too late."
With the beginning of the school year around the corner, both say the coalition is excited to see the education initiatives it's backed put into action.
The success of the initiatives has many implications for the state, says Kocher.
"We have to brand New Hampshire as a state that ties education to the economic health so we can attract high-growth companies and turn around the exit of graduates out of state," says Kocher.