Monadnock effort targets $15-an-hour living wage by 2020
Seven businesses sign up for initiative, with others expected to join later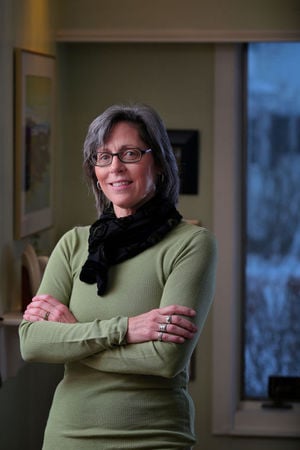 Seven Monadnock Region businesses have pledged to pay all employees a living wage of at least $15 an hour by 2020 — and more area businesses are likely to follow suit.
The pledge is part of an initiative launched by the Monadnock Living Wage Work Group, a collection of 15 businesses and other organizations dedicated to raising average wages throughout the Monadnock Region.
The initiative is facilitated by Healthy Monadnock 2020, a program working to meet healthy living goals throughout the region, including access to health care, healthy eating, educational attainment and increased income.
Businesses and organizations participating in the pledge so far are Deep Roots Massage and Bodywork, the Greater Keene Chamber of Commerce, Keene Housing, The Insurance Source, Tree-Free Greetings, W.S. Badger Company and Antioch New England Graduate School.
But officials are aiming to involve at least 50 businesses to make the commitment by the end of 2020.
"There were about 10 or 12 other businesses that were interested and wanted to know more," said Linda Rubin, director of Healthy Monadnock 2020. "They weren't ready to sign the pledge, but probably half of them will be on board within the next six months."
Rubin said the Healthy Monadnock initiative prioritized a living wage because income level can affect someone's health in an unexpected number of ways.
"If people are earning better wages, they're going to use that additional money on the kinds of things they need to live – health care, housing, education and basic needs," said Rubin. "If you have safe housing, you're going to be in a better position health-wise."
Localized expenses
The $15 living wage is based on research conducted by the Living Wage Work Group, which convened in 2014 to make a list of expenses that should be factored into the calculation of a living wage. The list differs slightly from a wage calculator devised by MIT, which determined that $11.43 can be considered a living wage for a single adult in New Hampshire.
The Living Wage Work Group's research includes expenses that the MIT calculator does not specifically account for, such as clothing, personal care, household supplies and savings.
Some of the pledged businesses were already using the MIT living wage calculation of to determine their employees' pay.
One, W.S. Badger Company used the MIT calculator until 2015, when they found the Monadnock living wage to be more accurate.
"Badger has been attempting to pay a living wage for years. We just didn't have very good information about our local area," said Emily Hall-Warren, director of administration at W.S. Badger. The company has been a member of the Living Wage Work Group since its founding in 2014.
For Badger, paying a living wage ties into their status as a B corporation and mission as a company, according to Hall-Warren.
"We believe that business plays an important role in the health of our community," she said. "And I hope our employees know that we are trying to create a work environment that is healthy."
Community awareness
Mark Rebillard, owner and massage therapist at Deep Roots Massage, also said that he had been paying his employees just above the MIT-calculated wage when he learned about the Living Wage Work Group's $15 pledge.
"This is a business that's based on the 'people, planet and profit' model. It's not just about profit, but it's about our employees and being a part of the community," Rebillard said. "This is a continuation of that kind of mission — to make sure that the people who work here can stay here and continue to work."
Rebillard said he hopes to meet the $15 goal within the next year or so, but Deep Roots is potentially growing into two more locations, which could make the change more complicated. "We have some aggressive growth plans. We need to calculate all of that so we are sustainable," Rebillard said.
Nevertheless, he added: "It's an honor to be a part of [this program.] We're hoping more companies jump on."
For Rubin, the most important part of the initiative is the effect it could have on the community.
"I think the big thing now is to continue to increase the community's awareness of the benefits of a living wage," she said. "It's good for economic development, and it's good for the local economy, because people that are paid better wages locally spend the money locally."
This summer, Keene State College will be releasing the Monadnock wage calculator on its website, which will allow other businesses to see how the $15 wage is broken down and how it could be used by them.