Mobile device protection provides more than peace of mind
Protection plans can cover theft as well as safeguard personal data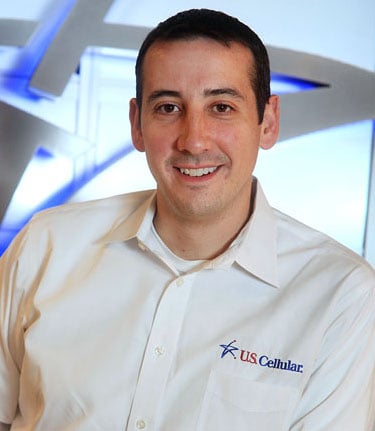 According to U.S. Cellular's latest consumer survey, 90 percent of smartphone owners rarely or never leave home without their cellphone. That's because beyond communicating, we now use our smartphones for banking, payments, social media, storing our personal information, photos and much more. With so much information on our smartphones, one of the most common customer questions our associates get is: Should I invest in a device protection plan?
Device protection plans are about managing risk and peace of mind. Did you know that some protection plans cover more than just mechanical/electrical breakdown or cracked screens? Protection plans can also cover loss or theft and protect important personal data on your device.
As wireless devices continue to make improvements in hardware and software, costs also increase. You should consider whether you want to go another day with your important data and information, like pictures, unprotected. To get a better understanding of device protection plans and how they work, below are some of the most popular questions our associates answer.
What do device protection plans cover?
Device Protection+ plans at U.S. Cellular cover smartphones, tablets, basic phones, modems, mobile hotspots, home phones and routers in the event of mechanical or electrical breakdown, accidental damage like drops, spills and cracks, as well as loss or theft.
What happens to the content on my device if it breaks or is lost or stolen?
We recognize that the content on your phone is as valuable as the phone itself, so our Device Protection+ program includes 5GB of data backup and recovery, remote lock, locate and wipe, and anti-malware/anti-virus protection (availability and features may vary by device, operating system, or plan). Our Advanced plans also include access to live tech support via phone or chat, and up to 100 GB of data backup included for your protected device. This ensures that all of your photos, videos and personal information, like contacts and text messages are retrievable in case of device damage, loss or theft. For added peace of mind, we offer 90 day credit monitoring to our Advanced plan customers whose devices are lost or stolen upon claim approval.
How long will I be without a device?
This depends on your specific protection plan and carrier. Customers enrolled in Device Protection+ can file a claim 24 hours a day, 7 days a week via www.mywirelessclaim.com, or during normal operating hours via the phone. Once your claim is approved, your mobile device is shipped via the next business day delivery (when available) at no additional cost.
How much does device protection cost?
At U.S. Cellular, we aim to provide the most value to our customers looking for a device protection plan. For example, a smartphone can be covered for $11.99 per month – and that includes services and support for iPhones through our Advanced plan option. Your tablet or other connected devices can be covered for $8.99 or $6.99 per month per device. We encourage you to research your options at your carrier's website. U.S. Cellular Device Protection+ customers can file a claim and receive a replacement device (after paying an applicable deductible), saving them the cost of purchasing a new device!
With the investment you have made in your device, it is important to weigh the risk of not having it protected.
Matt Kasper is director of sales for U.S. Cellular in New England.